Screen Recorder for iPhone 
Ever feel the need to record what's going on your phone? Why would one need to do that you ask? Well you could be an upcoming Gaming Youtuber who needs to record his or her game-play or maybe you just want to show a sneaky conversation to a friend of yours 😉 (Yes ladies, we know you do. No need to deny the fact.) Whatever the case if there comes a time when you want to record your screen what do you do? Well, the Android users can always run to the native screen recording software they have pre-installed on their phones but what about everyone using iPhone?
As of now not a lot of apps allow iPhone users to record their screen without having to Jailbreak their devices first but Acethinker iPhone Screen Recorder is one the few ones that do, and one of the best ones out there indeed. Not only does the app allow you record your screen but it also let you project your screen onto your Windows/Mac at the push of a button.
Acethinker Screen Recorder for iPhone
Key Features
Mirror Screen onto PC and Stream all in HD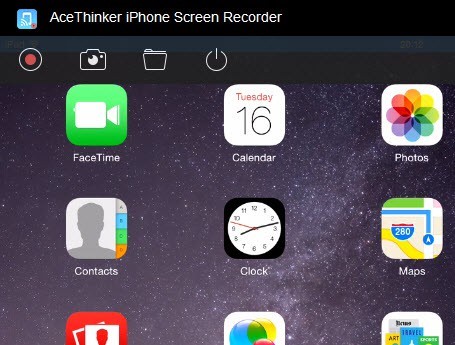 This nifty little tool helps you connect your iPhone or iPad to your Pc or Mac wirelessly using AirPlay and allowing you to cast your phone's display on your computer. Want more? This app gives you one of the best response times you can get on a screencast. That means that you'll see everything happening on your phone in real time without a hint of a lag.
Acethinker iPhone Screen Recorder also allows you to stream in full HD. Independent of your internet connection. So whether it be documents, images, songs or videos, you can view it all on the big screen using this app.
Recording with this app works like a charm!
One of the salient features of this app is how it handles recording of videos. Now with regular screen recorders, one of the biggest problems we face is, yes you guessed it right, storage. Now Acethinker Screen Recorder for iPhone works around this. How do you ask? Well, recording on this app takes place on the computer. Not the phone. So there go your storage problems!
All you need to do is press the big red button on the dialog box that shows up and voila!
You're recording.
Note that screen recording isn't only limited to game-play. You can go nuts with it. Record videos (don't know why you'd do that but hey!) or as we said before you could record conversations like a spying little minx. Whatever your intentions, this app will help you out.
You can save the recordings as screenshots or videos and even GIF's if you're into that kind of thing!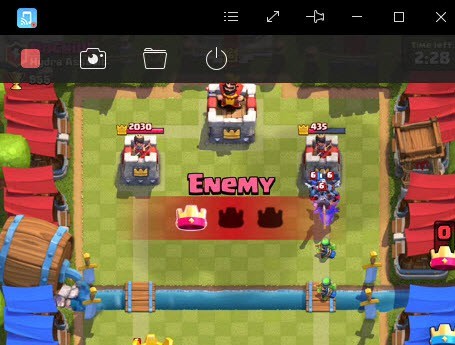 Done recording? Now you can share it to your heart's desire
Now there's no point of going through the trouble of recording a whole conversation without actually sending it to your friends is there? Well once you do finish your recording you can post or publish it wherever you like. Transfer the file to your phone, and you're ready to share!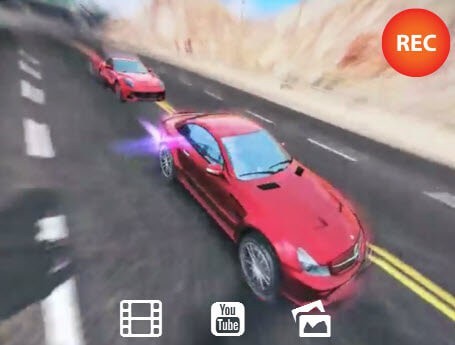 The Verdict
All in all Acethinker Screen Recorder for iPhone does the job required of it and does it as advertised. There is little to no lag on the stream, and you can record all your footage without any interruption.
The app is available for a free trial period on Windows and Mac after the trial  period you can buy the app for a marginal cost of $29.95 if you hurry
Discounted price at only $19.95
Original $39.95, now $29.95 at: