AVG 2017 AntiVirus Review
The internet is scattered with viruses. Quite literally. You never know when you are one click away from downloading a trojan or a keylogger or a rootkit or whatever the hell is on the internet these days. And in times like these what you need is Batman.
Getting serious, what you need is a great antivirus. And I'm here today to review one of the most critically acclaimed ones.
AVG Antivirus is not the antivirus you need, but the antivirus you deserve. (Geddit? :P)
With over a 100 million downloads already AVG has proved to be the standout leader in the antivirus market on Androids. Agreed, there are others out there but let's put the "best" under scrutiny today.  

AVG AntiVirus Free 2017
It is the best and Free Android Antivirus App for Android for Android phones and tablets is available in 33 languages.
AVG AntiVirus FREE 2017 (Virus Cleaner) for Android phones and tablets also:
✔ Defends against malicious apps, viruses, malware and spyware
✔ Identifies unsecured device settings and advises how to fix them
✔ Checks media files for malicious software and security threats
✔ Guards you against phishing attacks
AVG Antivirus for Android
It is the best Antivirus for Mobile for Android to help protect your phone and tablet from harmful viruses, malware, spyware, scamware and text messages and keep your personal data safe with an app lock and picture vault.
✔ Scan apps, games, settings, and files in real-time
✔ Enable locating your lost phone via Google Maps™
✔ Kill tasks that slow down your device
✔ Monitor & Optimize battery, storage and data package usage
✔ Lock sensitive apps
✔ Hide your most private photos in an encrypted Vault
✔ Scan WiFi networks for encryption issues, weak passwords, and other threats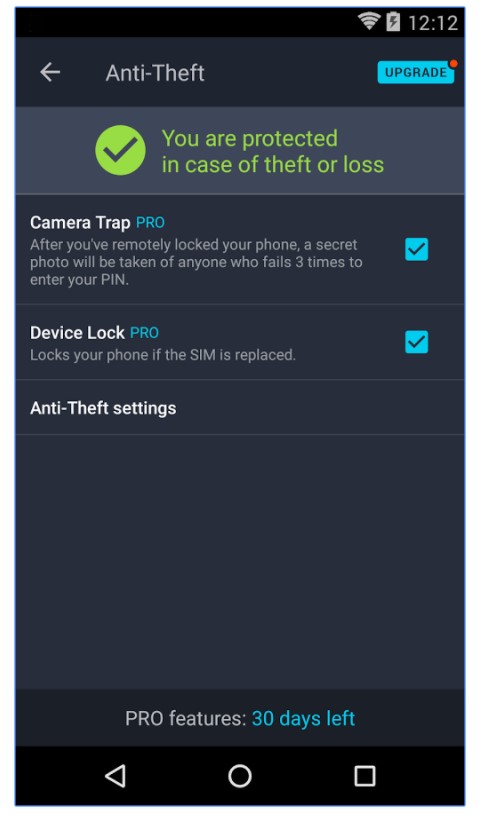 Feature Set
Real-Time Scanning
AVG antivirus provides round the clock security for your Android device. Every file/app or game is checked before and after you download and install it. All your settings too. Just like its computer counterpart AVG puts every file you download on your phone under the scan. And doesn't let you install the file even if it gets the slightest sniff of any untoward business going on. This feature is the basic prerequisite of any antivirus and AVG does it well enough for me to accept its claim as the best.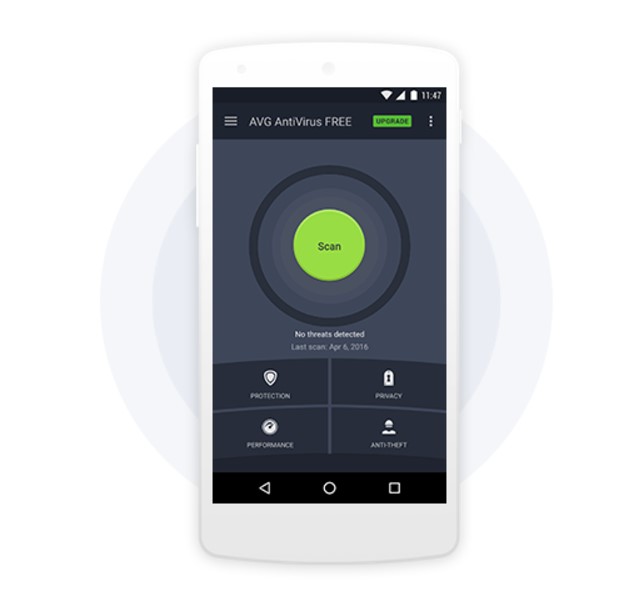 Enable Phone Tracking via Google Maps
Ever lose your device? Well, we all have at some point or the other but with AVG antivirus you get to track your device's last location with no issues and the location shows up on Google Maps. So you have no issues tracking your phone down in minutes
Kill background tasks that slow down your device
Always complaining about you slow and laggy Android device? Well, turns out AVG has found the solution to that as well. Killing unrequired background tasks has always proven to be the best thing to do to help speed up your phone. But who has the time to sit and clear all the background tasks?
AVG apparently.
The antivirus can also double up as a part time background app cleaner and help you make your phone faster and easier to use.
Monitor & Optimize battery, storage, and data usage
Having trouble with your battery life? Having a hard time managing your data usage? Running out of storage space and annoyed by the godforsaken notification that won't even go away?
Well, with AVG antivirus you literally have to take the backseat all the above-mentioned issues as the app manages everything, yes you read that right everything for you. Low on storage? AVG will tell you which apps to get rid of. Running low on battery? AVG optimizes battery usage for you. Data running out? AVG to the rescue as it disables all background data consuming apps.
You must be sitting there wondering whether there is anything more this "antivirus" can do.
Well, you're in for a treat.
Lock sensitive apps/photos.
Got a snoopy wife/girlfriend/husband/boyfriend ?(no sexism here at Techonloop)
Well AVG's got a solution for that too. With the use of this application, you can also lock sensitive application that you don't want anyone snooping around on Even pictures. You can lock up
sensitive pictures that you want to hide from everyone's eyes in an encrypted vault and forget about having to worry about them day in day out.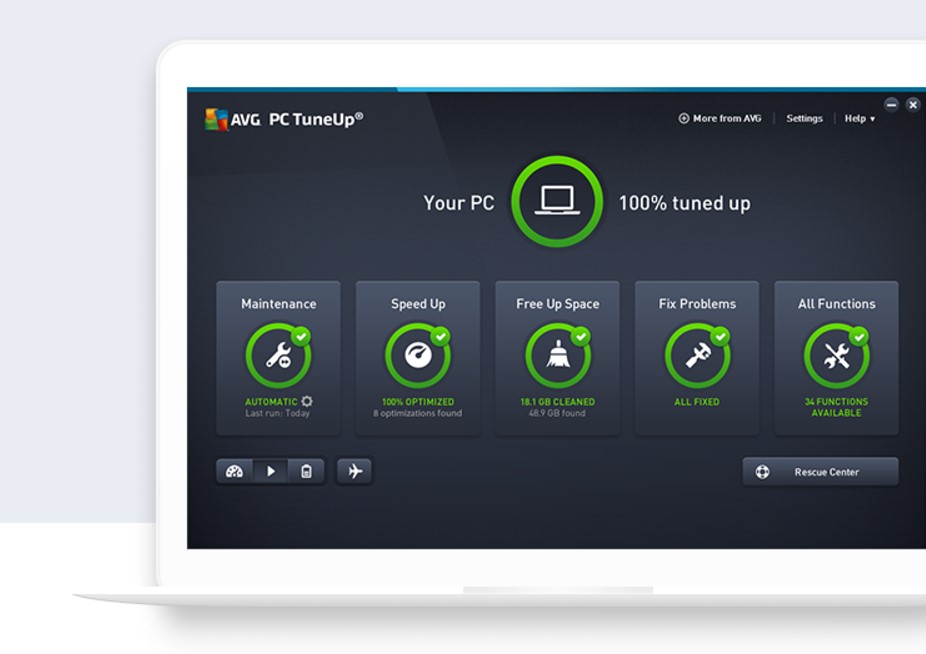 The Verdict: AVG Antivirus 2017 Review
This app is much much more than a simple antivirus program. It does all the things mentioned above and still manages to keep a clean and clutter free UI. Along with that all the feature do come in handy one time or another and perform right up to the standard when called upon.
The versatility sells it for me once again.
The app does so much so well that it genuinely wouldn't kill you to give it a try. It's free anyway.