Nobody wants to travel distances to shop their favorite smartphones in today's world. With online retailing, our mode of shopping is very comfortable than it used to be. But when it comes to online shopping we still need to choose the right place to buy our stuff and in case it is about shopping smartphones, we have done it for you.
Here are three sorted sites by which you can shop the right way and we even tell you why they are the best!
Three Best Sites for Shopping Smartphones
1. 91Mobiles : 91Mobiles is a great site to compare and search for smartphones. The site has Top 10 Lists, Comparison Lists, Videos, Stories and also let you know about the upcoming smartphones so you can grab them as soon as they are in the market. 91Mobiles also has a feature known an SpecScore which is basically Specification Score so it becomes a lot easier while comparing as you don't need to look for each and every specification.
2. AspectWise.in : AspectWise is one of my personal favourites having an unique user interface to easily pick up the smartphones you are looking for. The site allows you to modify your filters as you compare among smartphones and makes it a lot easier than any of the shopping sites out there. AspectWise lets you decide between devices my highlighting the pros and cons of the devices on the basis of user reviews. Every specification is judged by people's opinion and buyers could easily go through review comments instead of reading long articles.
The deals are among the pretty best available in the market such as Best Performance Phones under 20K.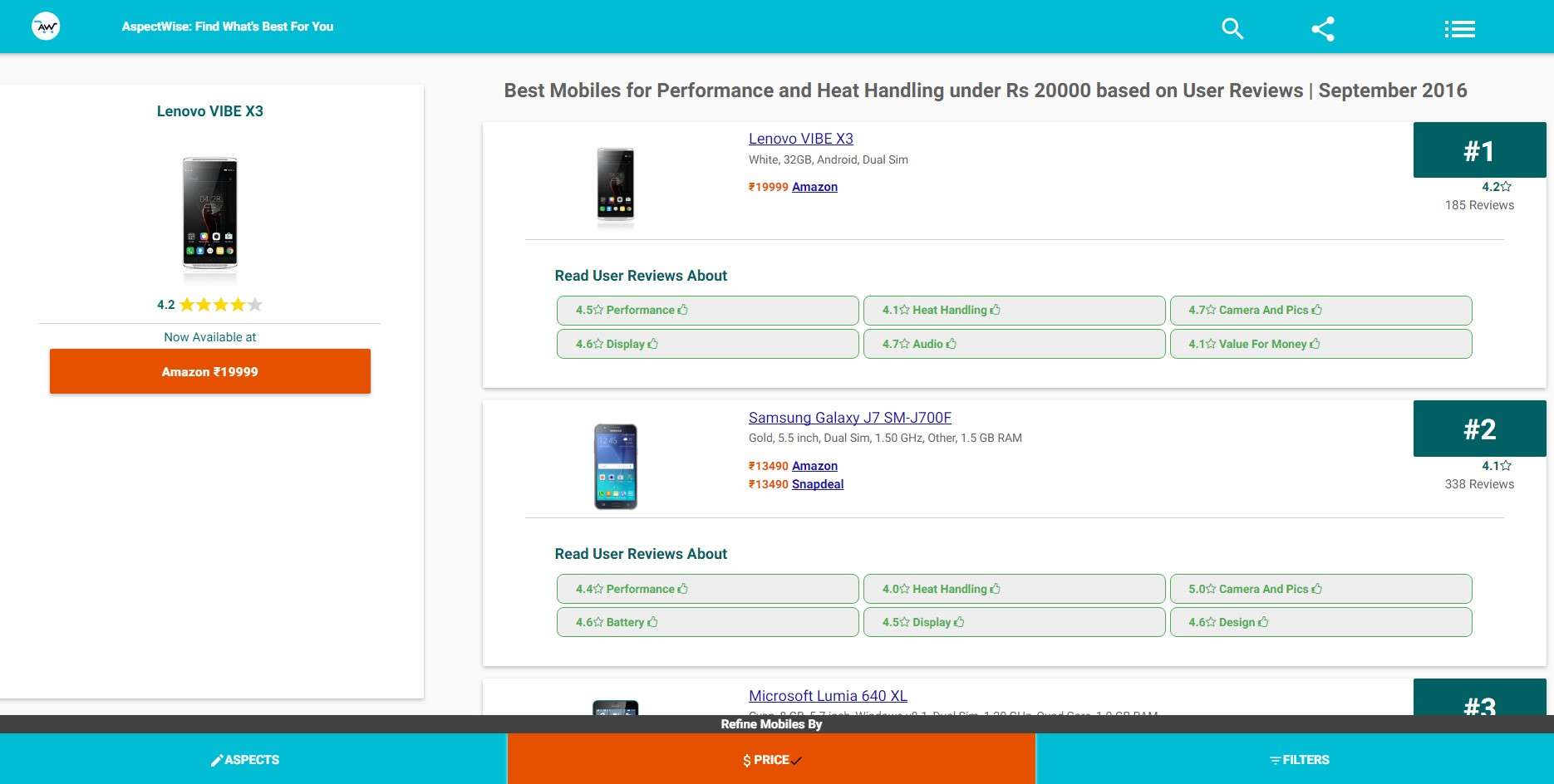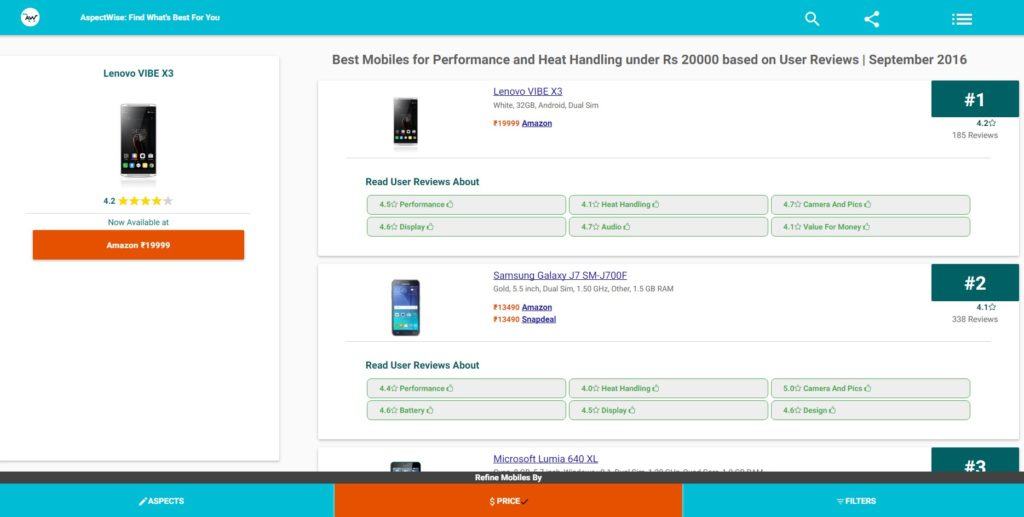 Best Deal (Suggested By Techonloop) : Lenovo Vibe X3


3. SmartPrix : SmartPrix is also such a website which is quite interactive. One of its fancy features include "Fighting" between the phones you are confused about! The site offers you amazing rates and filters based upon your choice. A lot of this site is based on Comparison and that's why it has various lists of Previous Comparisons, Top Comparisons, etc. so that in case you have no idea at all of which phone to buy, they will suggest you from scratch.
Conclusion
Among all the shopping sites out there, in buying electronics like smartphones to be precise; 91Mobiles, AspectWise and SmartPrix are surely the top three and I recommend you to use them while searching for a smartphone. If you are really short on time, the I would suggest to check out AspectWise as it gives useful insights in quick and simplistic manner.