Sports Streaming Sites 
There are three kinds of people in this world, first ones are those who love sports and get the time to play and watch it. Then comes the second one who doesn't gets the time to play but they managed to watch their favorite's sports. At last are the people who loves sports but unfortunately they are not able to play it or watch it because of their busy schedule of office, school or work.
Because of their busy schedule they are not able to watch television for the live matches and the cable operators are also so good (mark the sarcasm) that they offers highlight of every match and also every sports channel (: D).
But guys still we can watch our favorites matches without television that too live (: D). Yes you can use your smartphone or desktop and just by clicking two three buttons you will be able to watch matches at office, at your sites or wherever you are. Below I am going to tell you some of the best free sports streaming sites, most of them which will be ad free. This will help you a lot in entertaining yourself at the busy hours.
BEST SPORTS STREAMING SITES 
Watch Sports Online:
This site offers variety of sports like Football, NFL, Basketball, Baseball, Handball, Tennis, Rugby, Hockey etc. for free. This site provides online sports matches along with the news and event related to different sports. User interface of this site is very simple and clean and it can be used by anyone. Advertisements are very less so you can watch your matches without any disturbances.

FromHot:
FromHot is one of the best live streaming site. Best thing of this site is that you can see which videos are streaming live on the homepage itself. You can watch Football, Golf, Cycling, Motorsports and Hockey etc. One of the biggest advantage of this site is that it also offers to select your time zone which make it easier to watch sports. Apart from all this Fromhot also provides you live chat widget, by using this you can chat with all the people who are accessing this site and having similar interest like you. User interface of FromHot is very nice, clean and easy to use.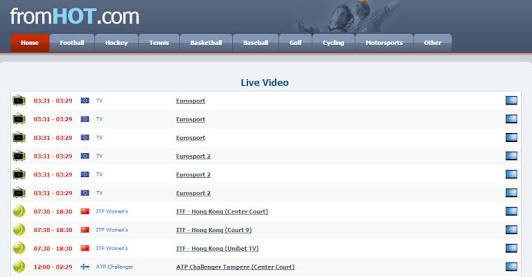 Redstream:
Redstream is the site where you can watch sports matches of popular teams as well as non-popular teams too. So if you want to watch your local team matches you can easily find it here. This site is fresh and new live sport streaming site which offer much more than any other site. Redstream is free from ads and it is well designed, structured and uses simple interface which can be easily accessible. By using this site you can watch any match for free.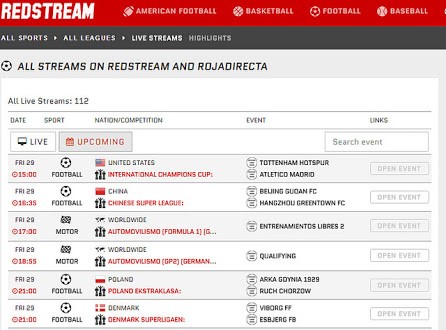 WatchESPN:
This site is created by ESPN channel and mainly focuses on the US Sports. So if you are US sports lover then it's the best place for you. WatchESPN  is totally free of ads and uses an awesome user interface. By using this site you can check the schedule of the matches which are going to be held that day, you can watch live sports matches, you have the option of replay and also you can see the live HD streaming on your mobile by accessing the app of ESPN. Users also have the option to choose the language in which they want the video to be played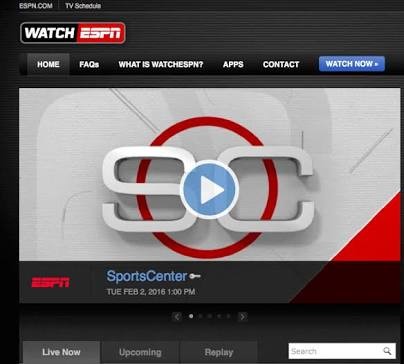 Laola1.tv:
Laola1.tv is also one of the best live streaming site. Instead of live streaming of the major or popular sports it provides streaming of non-major sports like ice hockey, Table tennis, Volleyball, Handball etc. This site is free of cost, modern and uses an excellent user interface. By using this site you can easily get the video reviews, Live matches and can check the highlights of any match without any problem. Best thing about this site is that all the videos are arranged category wise so you can easily find your match without wasting time.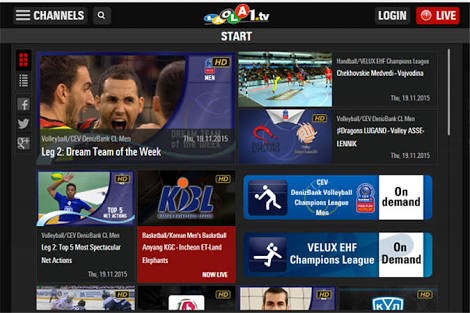 FirstRow Sports:
This is one of the awesome site to watch your favorite sport for free. You can find thousands of sports channel here and you also have the option to upload your sports video. The Homepage consist of the names of sports which are covered under this site and there are at least 5-6 links for a match to open it. One of the advantage of this site is that for slow internet connections user it provides them with the live scores so that they can update themselves with the latest scores. One disadvantage of this site is that there are lots of pop up ads so you have to close it every time.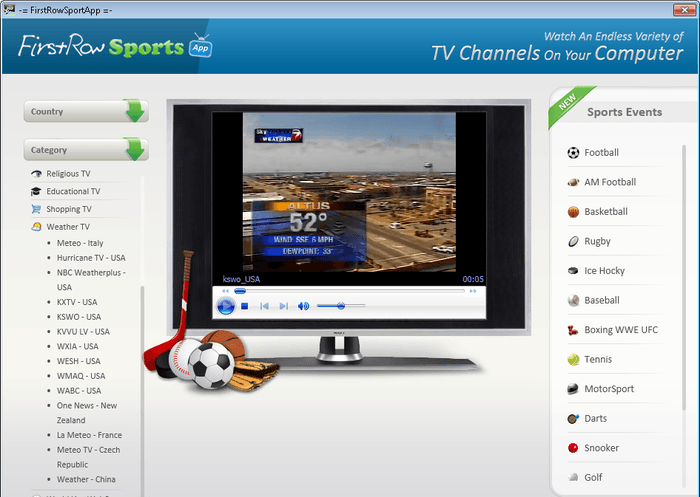 All Sport Live:
One of the best site which streams almost all the sports and events live as well as recorded. There are more than 20 languages from which user can choose as per their need. On the homepage you can find the most popular live streaming links, videos replay and the timings of your sport too. This site uses good user interface and it's completely free to use.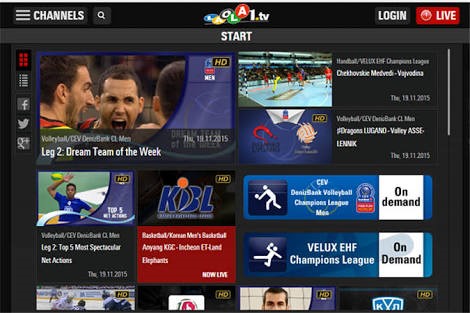 Stream2Watch:
This is also one of the best free live streaming site. This site focuses on the sports like Football, Basketball, Hockey, WWE, etc. On the homepage you can check the starting and finishing time of the sport you want to watch. The bane of this site is that it open lots of pop up ads and you have to close it. This site is completely free. For a single streaming Stream2Watch provides multiple mirrors, hence if one mirror does not work you can easily switch to another mirror and continue with your video.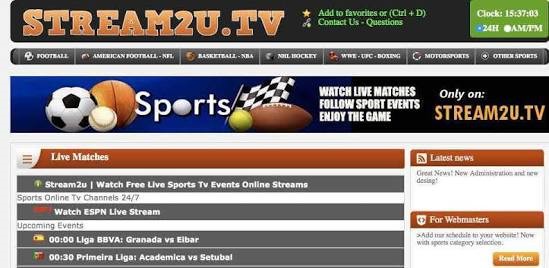 Conclusion : Free Sports Streaming Sites:
So these are the best sports streaming sites which you can use to watch your favorite sports. I hope this post will help you. In case you are having any queries please share it with us, we will try our best to solve it.