Call Of Duty, the well known First person shooter is coming out with the next addition in the Black Oops series, Black Ops 3. COD Black Ops 2 was released back in Nov 2012 since then Treyarch is busy developing other version of the same game, COD Ghosts, Advanced warfare, which were not a quite success, the Ops 2 remains the most played and liked of all Call of duty games till now.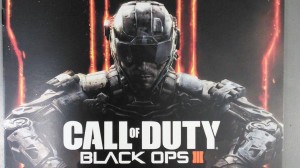 Call Of Duty Black Ops 3 Minimum Game Requirements
Operating System:
Windows 7 64-Bit / Windows 8 64-Bit / Windows 8.1 64-Bit
Processor:
Intel® Core™ i3-530 @ 2.93 GHz / AMD Phenom™ II X4 810 @ 2.60 GHz
Memory:
6 GB RAM
Graphics:
NVIDIA® GeForce® GTX 470 @ 1GB / ATI® Radeon™ HD 6970 @ 1GB
DirectX:
Version 11
Network:
Broadband Internet connection
Sound Card:
DirectX Compatible
This upcoming title under the Black Ops label was awaited from a long time ago and gives FPS gamers a hope that Call Of Duty will compete with Battlefield as it use to in the earlier days. Right now Battlefield 4 is the most played high graphics fps games and Black Ops 3 seems to have the potential to come out as a well competitor.
Myself as a Battlefield player, I really thing Call Of Duty became shit after Black Ops 2 and now watching all the updates coming out for Black Ops 3 made me interested, hope for the best so that while having a BF v COD battle, COD guys get something in their favor, just kidding 😛 #StayTuned