Every modern firm needs to handle projects with efficiency and accuracy.
Although Microsoft Project has long been a standard option, not everyone needs it or has the money to pay for license fees and Microsoft Project Training. Due to this, a Microsoft Project Alternative it is required to satisfy various of project needs without compromising functionality. In this blog, we will take a closer look at a few of these possibilities, emphasizing the unique features and advantages that can help you improve the project process while keeping your costs low.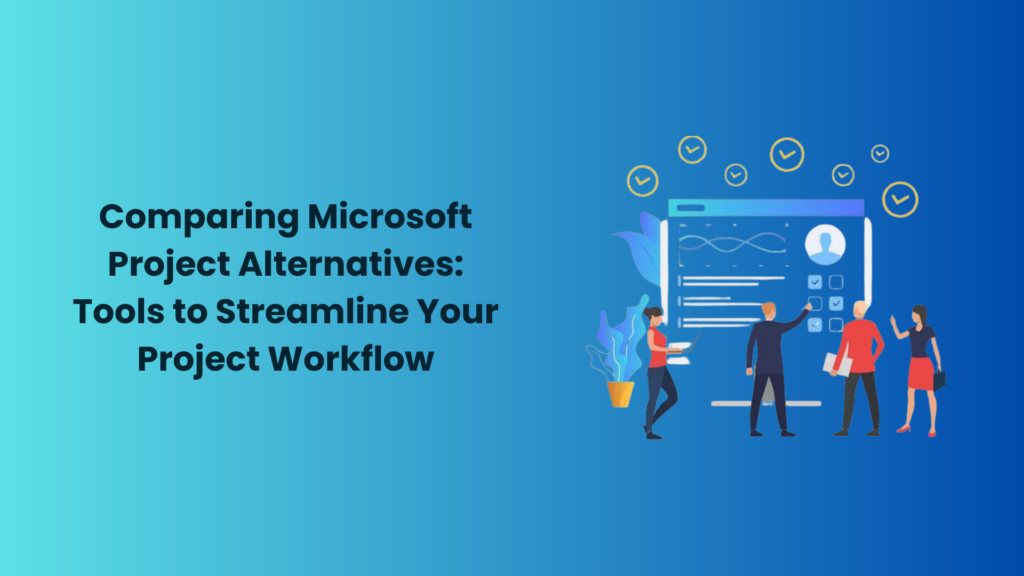 Trello
Trello is a visual project management tool that strongly emphasizes flexibility and simplicity. Projects are organized into boards, lists, and cards in an interface that is simple to use. Each card might stand in for a task or item on your project's to-do list. Trello's drag-and-drop functionality makes it simple to advance projects through different phases of completion. It does not have as many features as Microsoft Project, but it works great for smaller teams and easier projects.
Asana
Another well-liked alternative to Microsoft Project that emphasizes teamwork and communication is Asana. Tasks may be created by users, who can then assign them to team members, set deadlines, and monitor progress. Asana has an intuitive user interface and benefits from connections to other programs like Slack and Google Drive. Teams that appreciate open communication and timely information will find it to be excellent.
Monday.com
Monday.com provides a platform with a big emphasis on personalization. Users can build and modify process boards to suit the needs of their projects. The application comes with sample project templates, making it easy to start. Timelines, dependencies, and automated notifications are just a few of Monday.com's features that may effectively streamline project processes and strengthen teamwork.
Smartsheet
Smartsheet combines project management elements with spreadsheet capability. People who are comfortable using spreadsheets but need more project management tools should consider this choice. Users of the spreadsheet-like program Smartsheet may create Gantt charts, track progress, and manage resources. It is suitable for a variety of tasks due to its versatility.
Wrike
Wrike is renowned for having robust project planning and teamwork features. It features resource management, task dependencies, and Gantt charts. The automation tools in Wrike may be able to streamline repetitive tasks and help you save time. Decision-making is improved by its reporting and analytics capabilities, which offer information on the status of projects and team performance.
ClickUp
An all-inclusive project management tool, ClickUp offers features including task management, document sharing, time tracking, and others. It is a potential alternative to Microsoft Project because of its characteristics, which can handle both straightforward and complex projects. Users can modify the ClickUp user interface to fit their own workflow needs. Thanks to functions like goal monitoring and task management, ClickUp stands out as an all-in-one solution.
---
Conclusion
Despite being a powerful tool, Microsoft Project may not be the greatest option for every project or team, particularly considering the expense and Microsoft Project training needs. The above-discussed solutions offer a range of features and adaptability that can aid in streamlining project operations without going over budget. There is a Microsoft Project solution for you whether you desire simplicity, collaboration, customization, or a wide range of capabilities. Consider your project's demands, your team dynamics, and your financial constraints to determine which choice best satisfies your goals. Remember that the goal is to select a solution that enhances your project management workflow and helps your team succeed promptly and effectively.