What do you think are the most common and cheapest promotion methods? Yes! We all think flyer advertising is an effective marketing tool in the short or long term. Nowadays, we don't need to turn to an agency for designing a flyer, because there are plenty of professional graphic programs which are coming on the market. However, not everyone has energy and time to figure out the varied and complex usages of professional graphic programs. And some professional design software available on the market today is not cheap. If you need a free and easy–to–use tool to complete this specific project, I suggest you take a look at DesignCap.
What
'
s
DesignCap
?
DesignCap is an efficient web–based graphic tool which can free access to numerous templates, clipart, font, background, etc. I think the fastest and easiest way to get high–quality results for DesignCap is through customizable templates. With those predefined templates, you don't have to start from scratch. This tool is very suitable for users who don't have design ability.
How
to
use
DesignCap
?


To use DesignCap, you do not need to create an account first. Just go to the homepage and click the "make a free poster/flyer" button.
Then you are in the edit page. All tools positioned in the left bar are divided into different categories according to its function.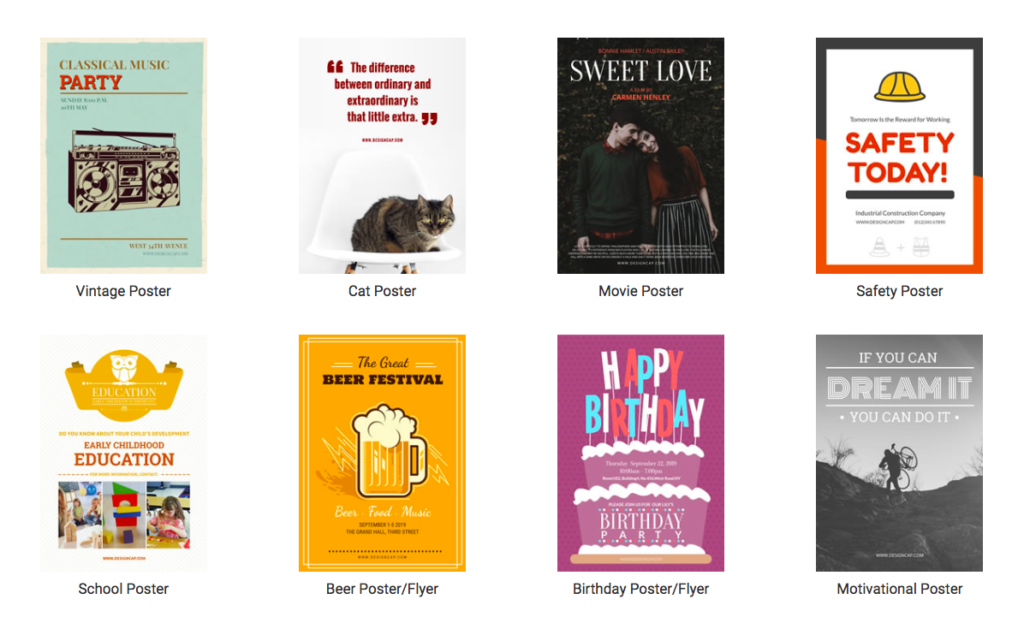 At first, Template allows you to design a flyer quickly without any graphic knowledge. DesignCap provides  a wide range of free templates, such as promotion, music, education, sport, food, etc. With this function, it is easy to get inspiration from hundreds of professionally designed template.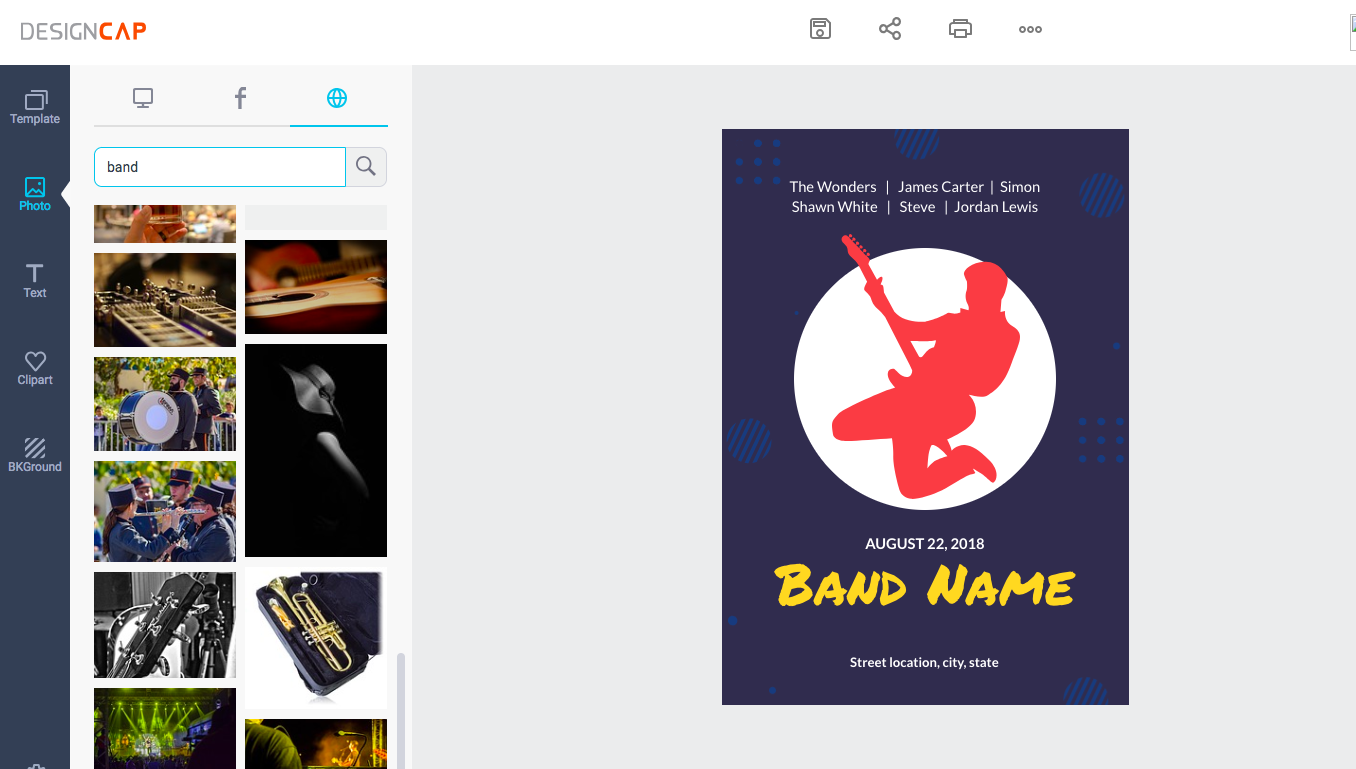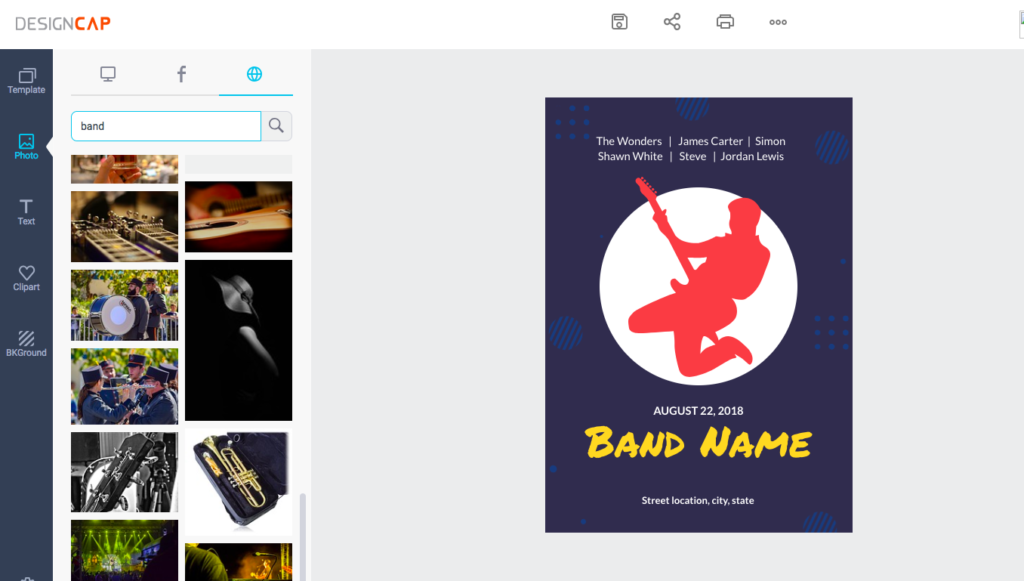 Secondly, the photo tab can be used to upload your photos. If you want, you can also import photos from Facebook. By typing in keywords, it is also available to search for photos from its image library.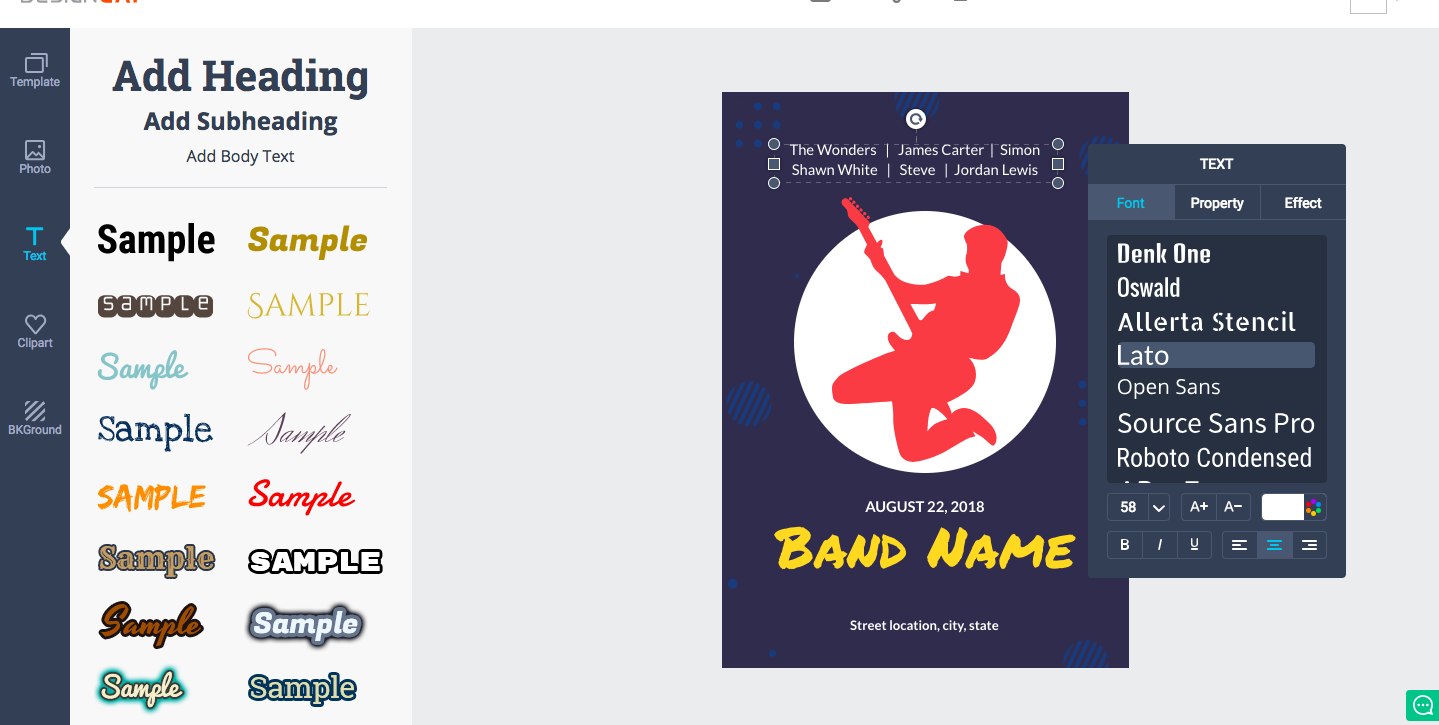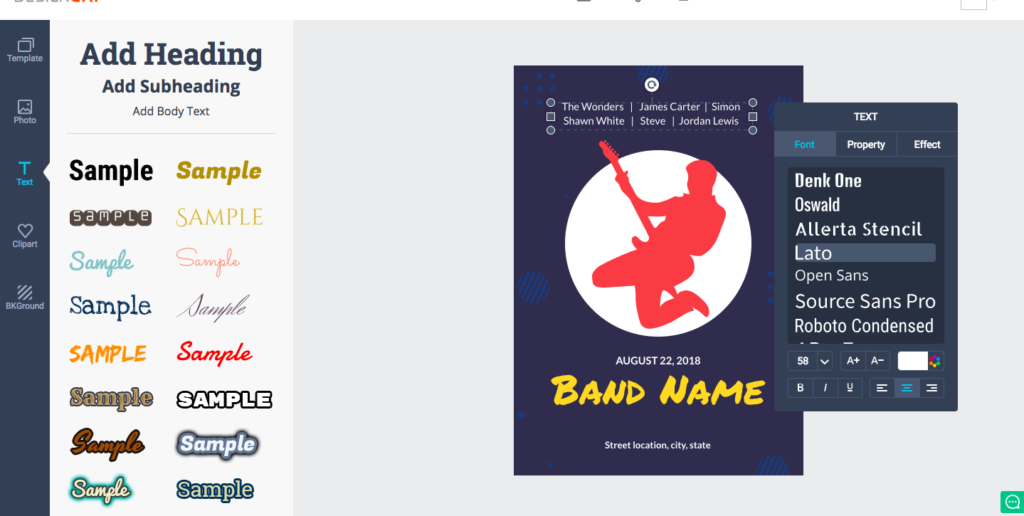 Thirdly, the text option is used to insert fonts in case you are not satisfied with the fonts of template. After you chose a font and entered words into the textbox, you can further customize the fonts by adjusting size, position, rotation, color, effect, etc.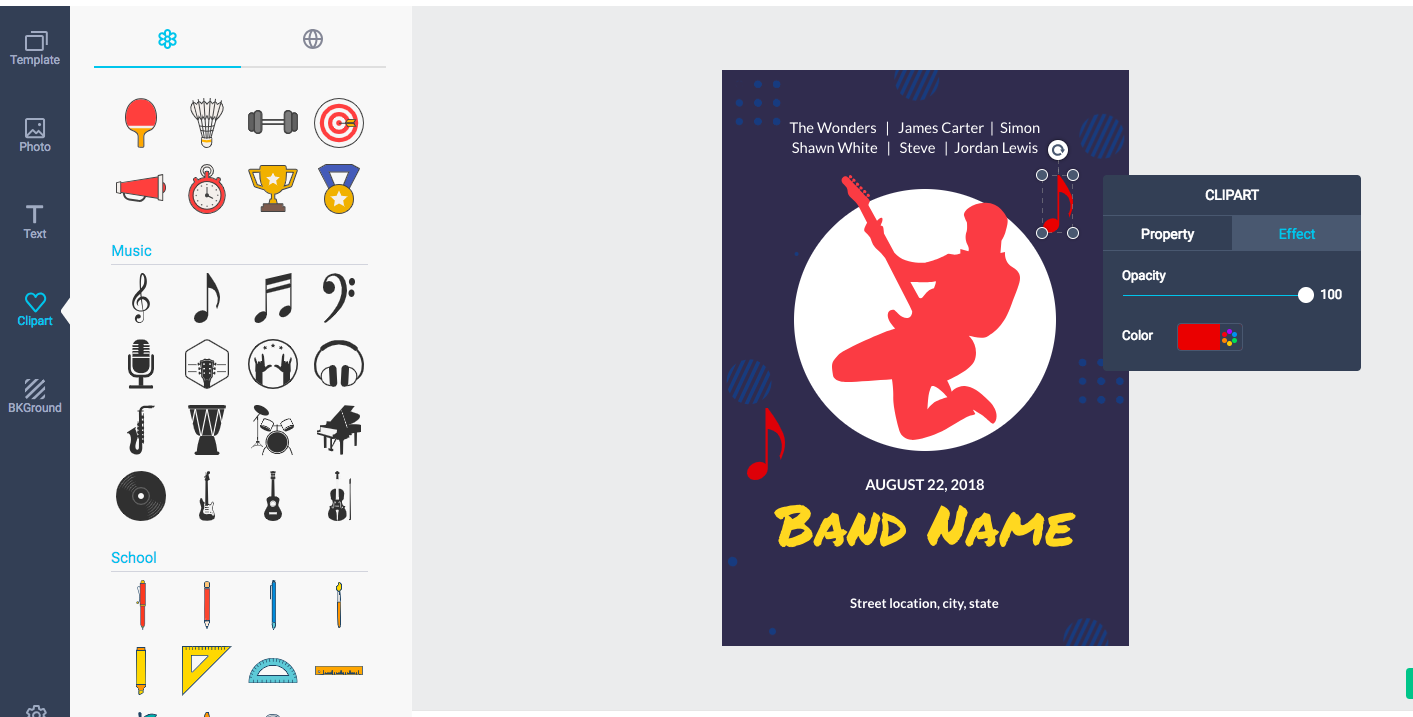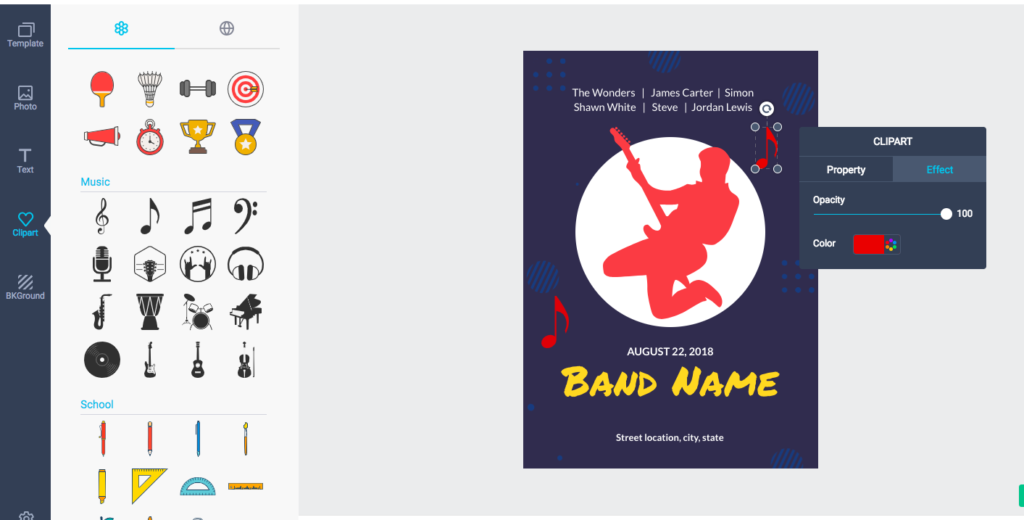 Fourthly, Clipart will enable you to insert shapes, icons, funny, love nature, etc. You can name it. With a simple drag and drop, You can quickly and easily personalize your flyer. Nothing can stop you from unleashing your creativity. 
At last, the background tool gives you a few options to change the background color, including solid color, gradient color, and some other texture backgrounds. With a click, you can change the whole style of flyer without effort.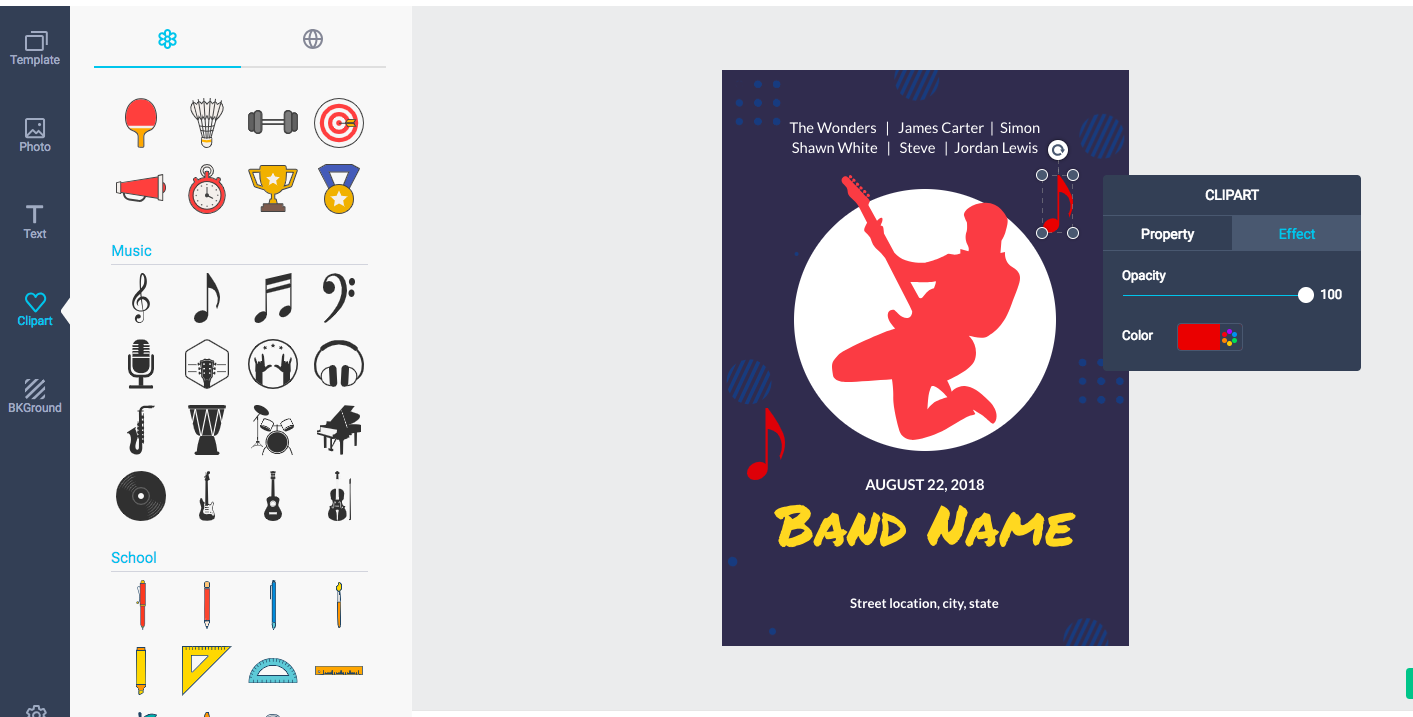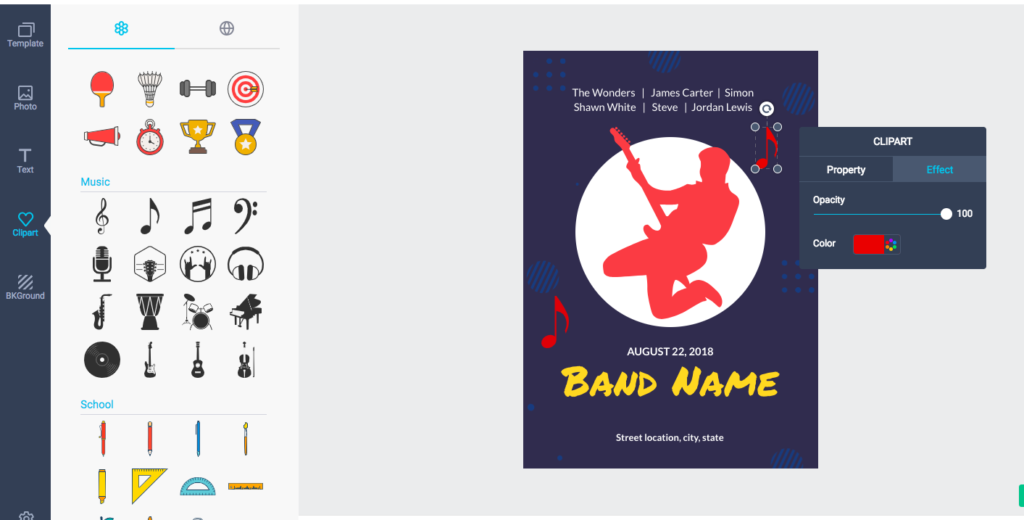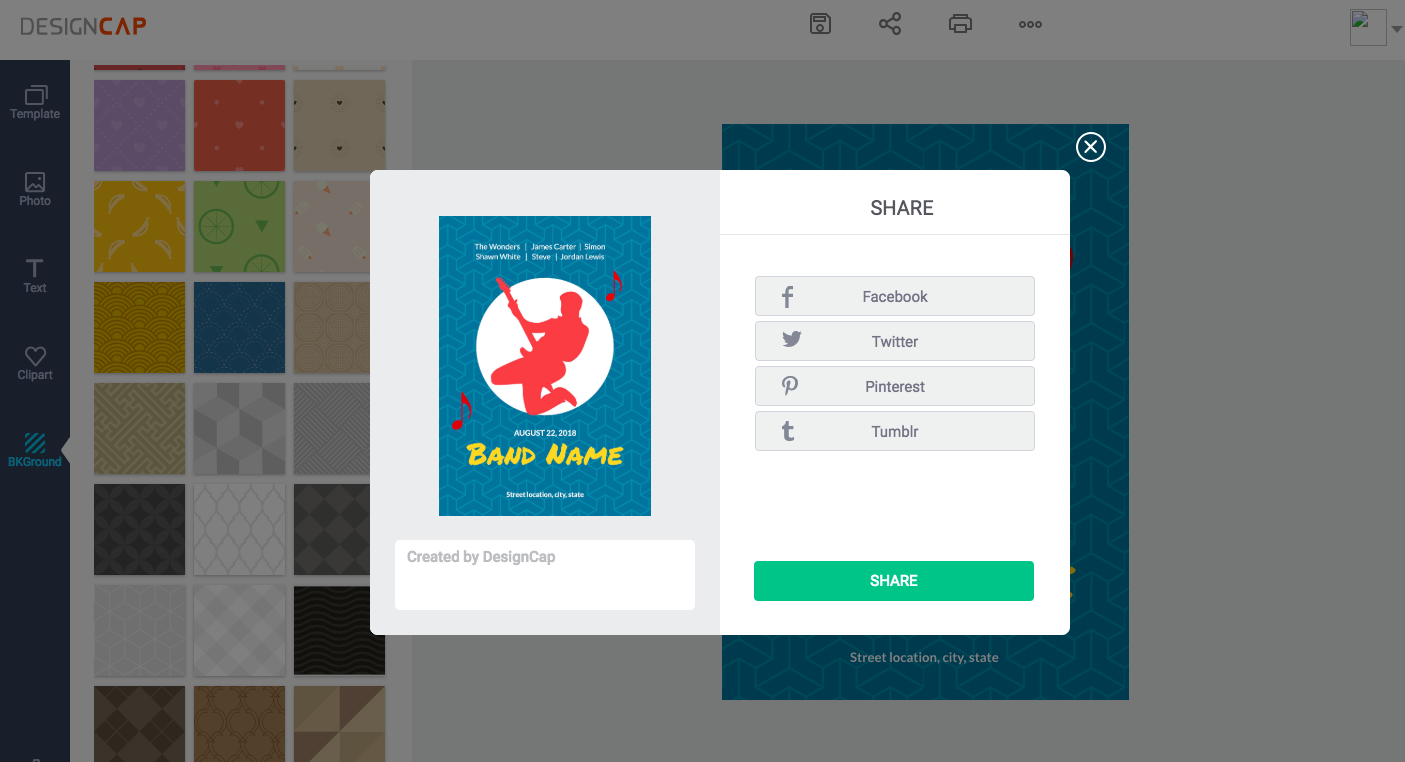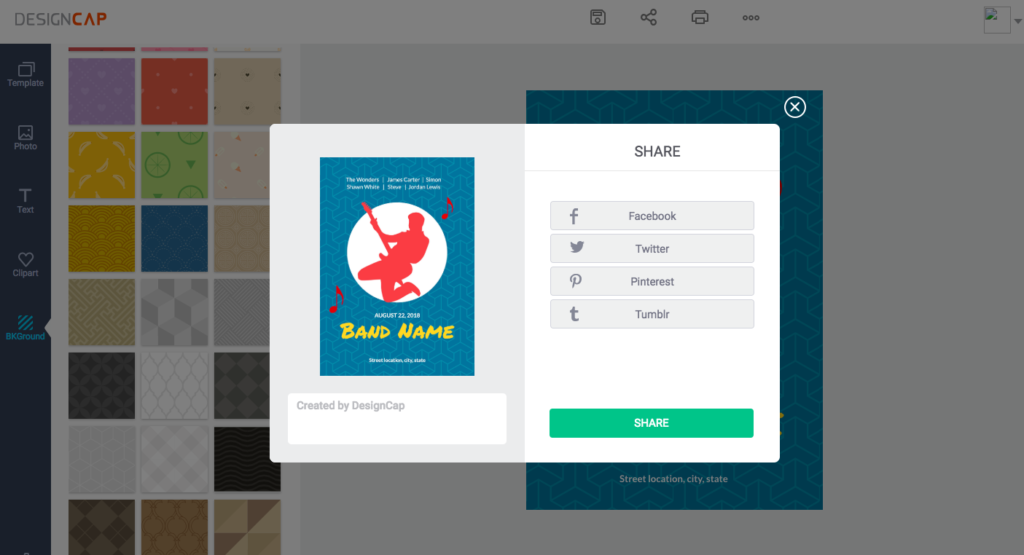 Once you are satisfied with the design, you can quickly and easily click the save button in the top toolbar. You can save the final results as JPG and PNG formats. With one click, it is also available to share results directly on your social media, such as Facebook, Twitter, Pinterest, Tumblr.
Final
words
By using DesignCap, you don't have to be a professional graphic designer, invest a lot of money and energy to make a flyer now. With a clean and intuitive interface, DesignCap provides a wide range of tools for creating an appealing and professional flyer in minutes. I think it is definitely a fast and easy solution for designing a flyer or poster.