Use of GPS in our day to day lives has significantly increased and has become more convenient for the people as well. GPS always comes in handy no matter where you go. Whether you are going for a Saturday night delight, dinner with your friends, hiking trip in the woods, GPS is always a plus point. The advantages of using a GPS is not only limited to the traveling and navigation, it goes way beyond that too, thanks to the growing technology. The modern frame trackers can help you not only with your traveling but also with finding people, pets, keys, vehicles and literally every other thing which you can think of. 
Sometimes, it is hard for people to use a handheld GPS tracker because it is quite heavy and might be a tad bit expensive for personal use. However, these days, there are a lot of personal GPS tracking devices which are available in the market and are smaller, cheaper and thinner than those handheld GPS trackers. One such personal GPS tracker is the GoFindMe personal GPS Tracker which is regarded as the top tier tracking device. 
GoFindMe GPS Tracker uses a long-range radio technology which links you up with other people and you can share your real time location, send messages and share traces even if the network is unavailable. Because they use long-range radio technology, they do not charge a monthly fee either, unlike other GPS trackers.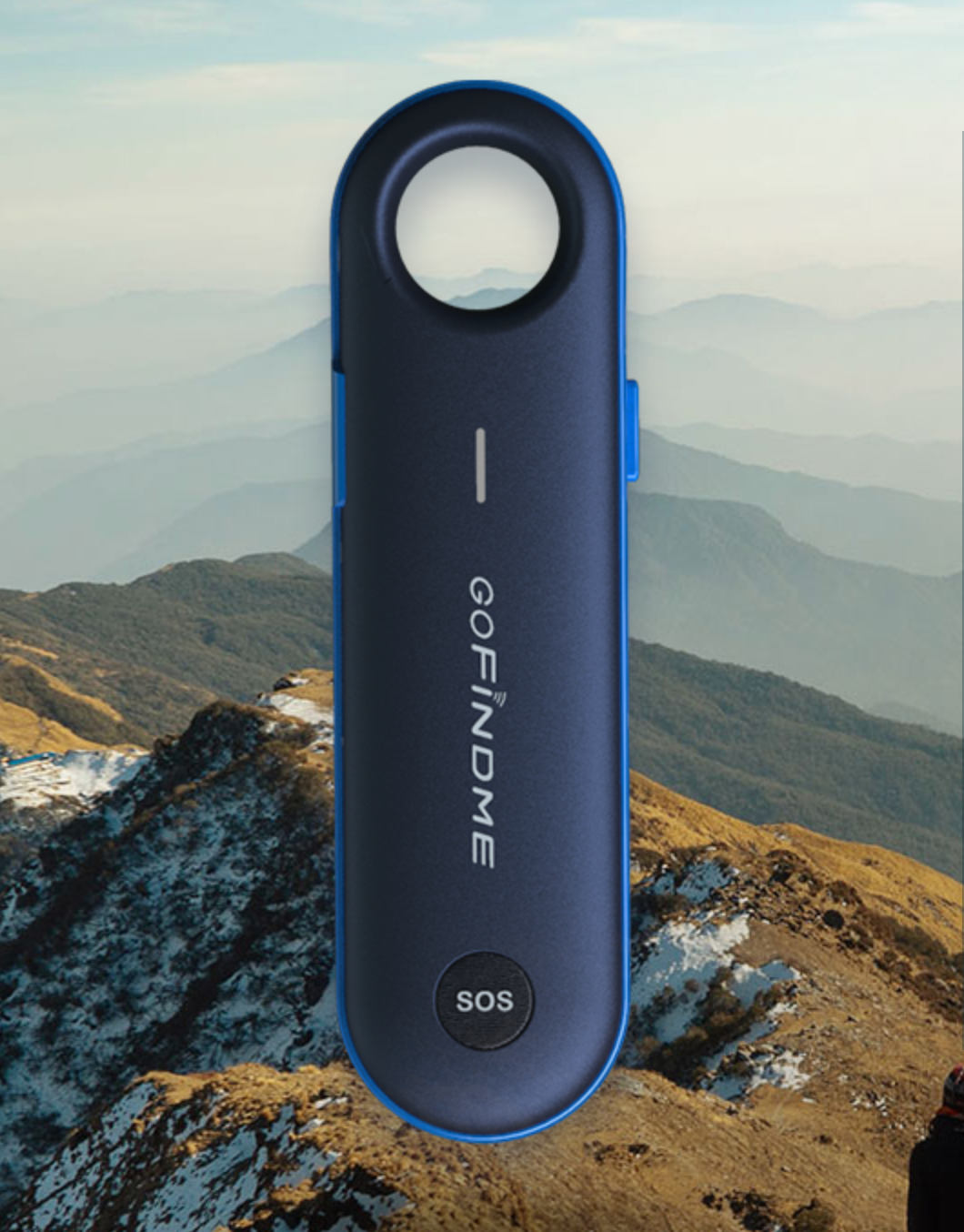 Why should you go for GoFindMe GPS Trackers? 
GoFindMe GPS Trackers has a lot of advantages and astonishing features which leave the users in awe. Some of the features of GoFindMe GPS Trackers are: 
#1 Real-Time Location and Trace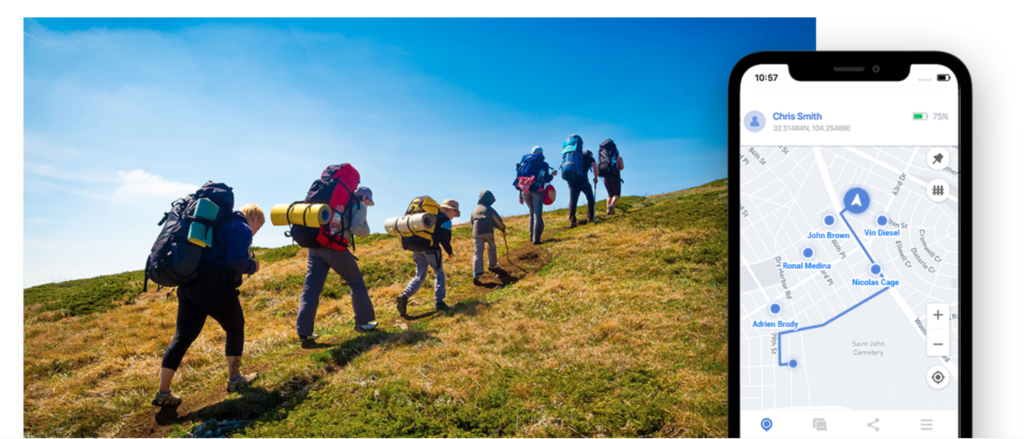 Because of modern technology, the GoFindMe GPS Trackers come with an in-built GPS and many other powerful modules as well. These powerful modules have the ability to transmit GPS coordinates with which you not only see the other person's location on the map and real-time distance, but also you can record and share the traces on Facebook. 
#2 Off-Grid Messaging
Another reason why you should choose the GoFindMe Personal GPS Tracker is that it has the Off-grid Messaging feature. As we mentioned above, the GoFindMe GPS Tracker uses a long-range radio technology and because of that, all the people who use GoFindMe tracker are in a secure, private network environment. You can Off-grid communicate with other people over text and voice messages within the app. For that, you do not need to have a Wi-Fi network connection or cellular cell services. Therefore, GoFindMe GPS Trackers do not have a monthly charge and are totally free of cost. 
#3 Safe Zone Set and Alarm
The GoFindMe GPS Tracker comes with a safe zone set and alarm feature which allows you to set a safe zone or a boundary on maps. Thus, it becomes easier for you to track your kids, grandparents, pets or even your classmates when you are on a trek. If they go beyond the boundary with their GPS tracker on, you will immediately get alerts and notifications about the location. 
#4 SOS for Any Emergency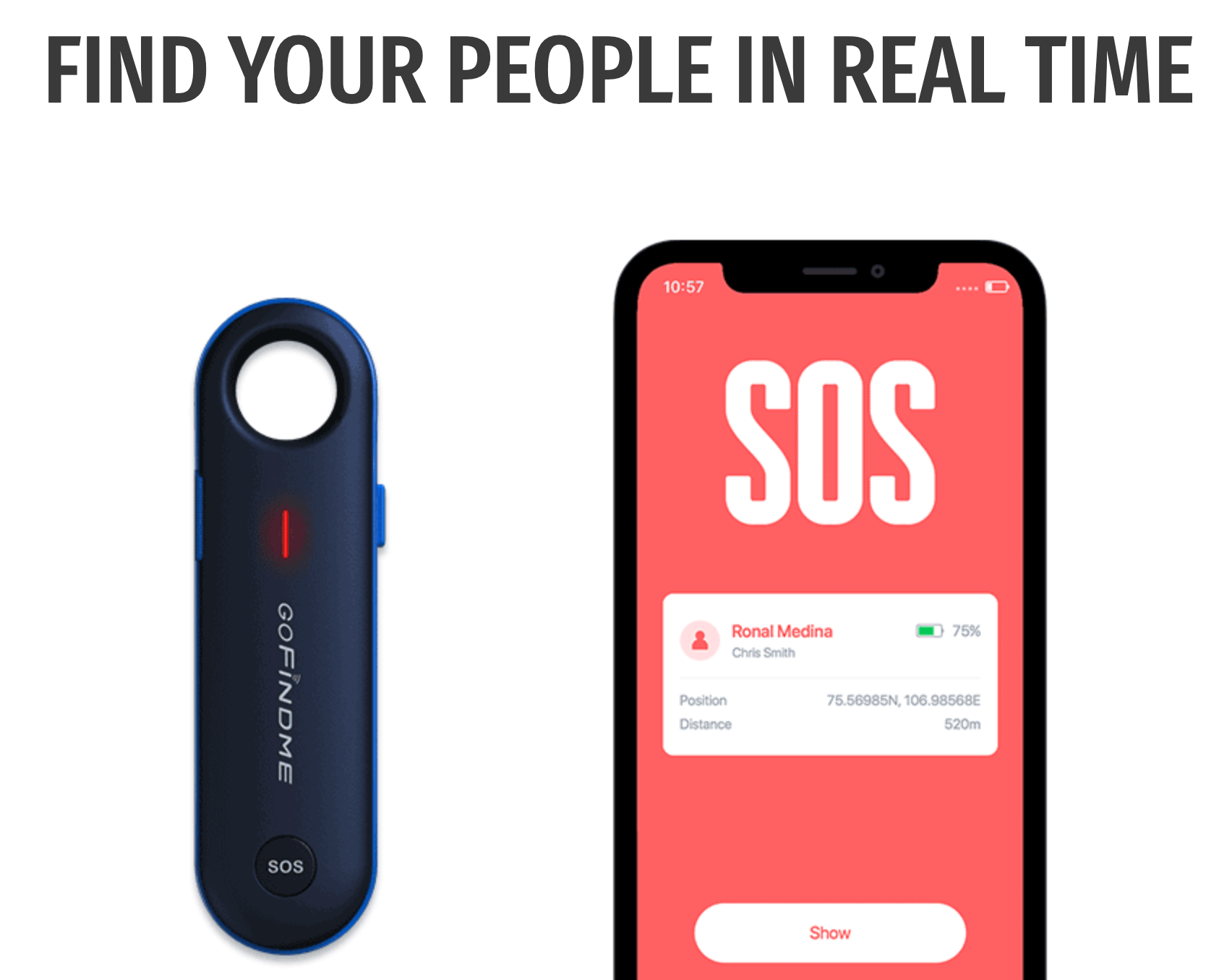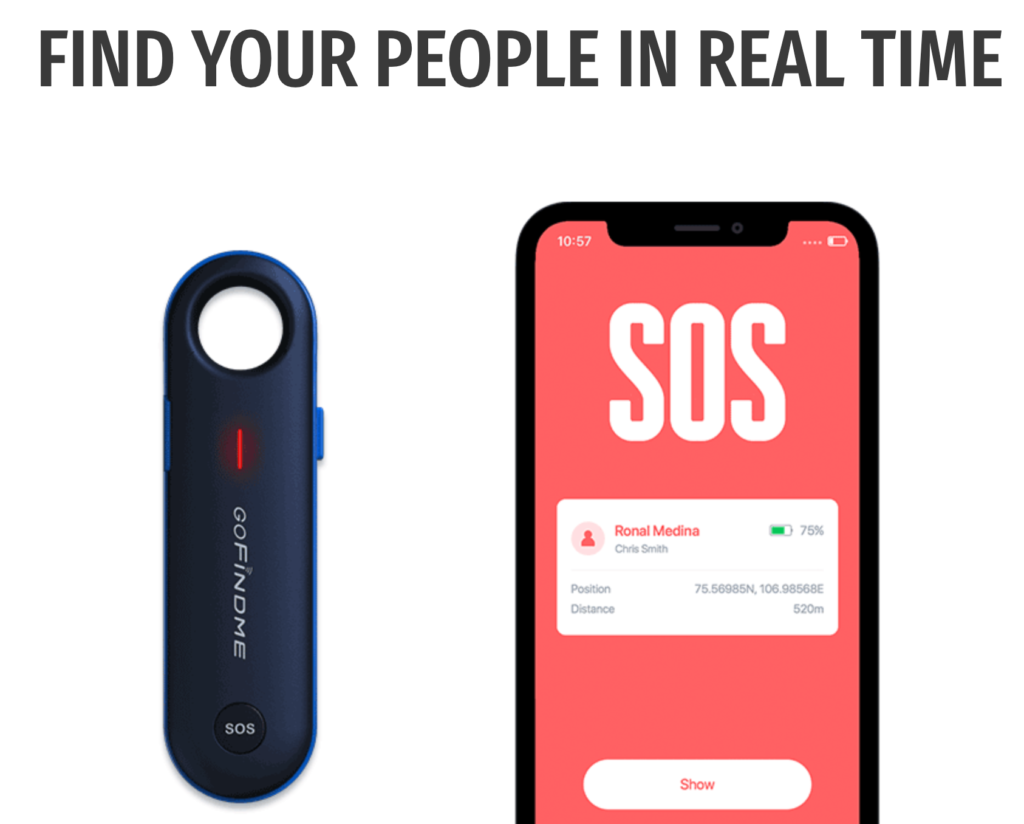 Another feature of GoFindMe GPS Trackers is the SOS button in case of emergencies. Once you press the SOS button, all your group members will get an immediate alert of your location, as transmitted by your GPS tracker. Even if your phone or tablet which is connected to the GPS Tracking device is switched off, the SOS feature will still work. Therefore, you do not have to worry about charging your connected device.
#5 3 Off-Line Maps
Different users have different needs and to meet the needs of the users, GoFindMe GPS Trackers come with 3 offline maps which you can use; Google Satellite, Google Map and Google Terrain. With that, you can locate people or pets accurately.