Google Slides Themes
Google Slides is the cloud-based solution provided by Google that helps presenter to make interactive presentations online. It is quickly becoming as one of the top-leading solutions competing directly with Microsoft PowerPoint.
If you want to create amazing presentations and interactive slide decks using Google Slides, then a good companion resource is Free Google Slides Templates (or FGST).
Google Slides Themes
The site offers hundreds of pre-designed Google Slides Themes ready to be used in your own presentations. Either for business or educational presentations, Free Google Slides Templates has a theme to impress and delight your audience.

What's great about FGST?
First of all, it is a free resource. In order to use the pre-designed themes, you only need to have a free Google Account and then you are all set to make a copy of the template and start using it.
It offers royalty-free templates.

It is 100% compatible with Google Slides.

Templates can be exported as PDF or .pptx.
The free resource provides access to a fast-growing catalog of presentation themes for Google Slides that can be used for a wide range of personal or commercial needs.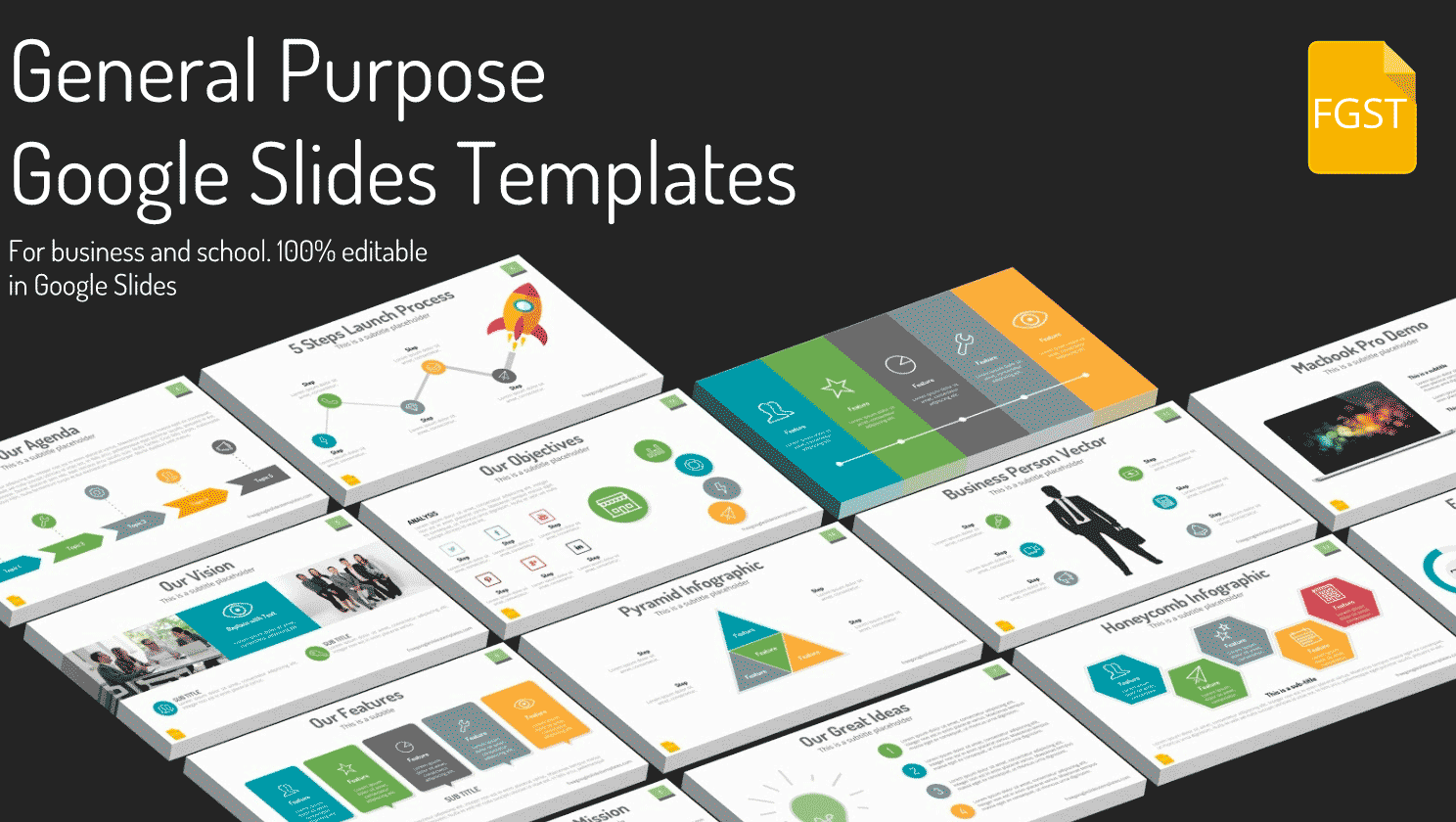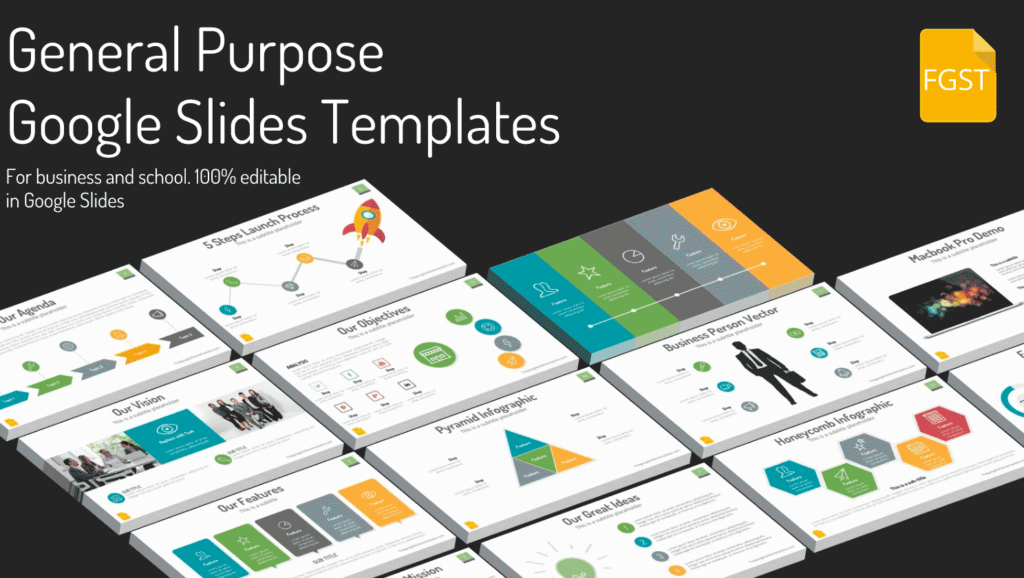 FGST offers a great collection of presentation templates ranging from playful designs to format business presentations. Using any of the free Google themes available at FGST can help you to achieve a professional look and make visually-appealing presentations.
Simple presentation themes with abstract backgrounds.

Business plan templates for Google Slides.

Formal presentation designs.

Elegant and inspiration theme for Google Slides.
The big advantage of Google Slides vs. other presentation tools like Microsoft PowerPoint and Keynote are their collaboration features. A team can collaborate online and edit the presentation concurrently. Microsoft has added this feature in their most recent versions of Microsoft Office but Google Slides is built from scratch with this aim in mind. The real benefit for the presenters and teams collaborating with Google Slides is a boost in the productivity time.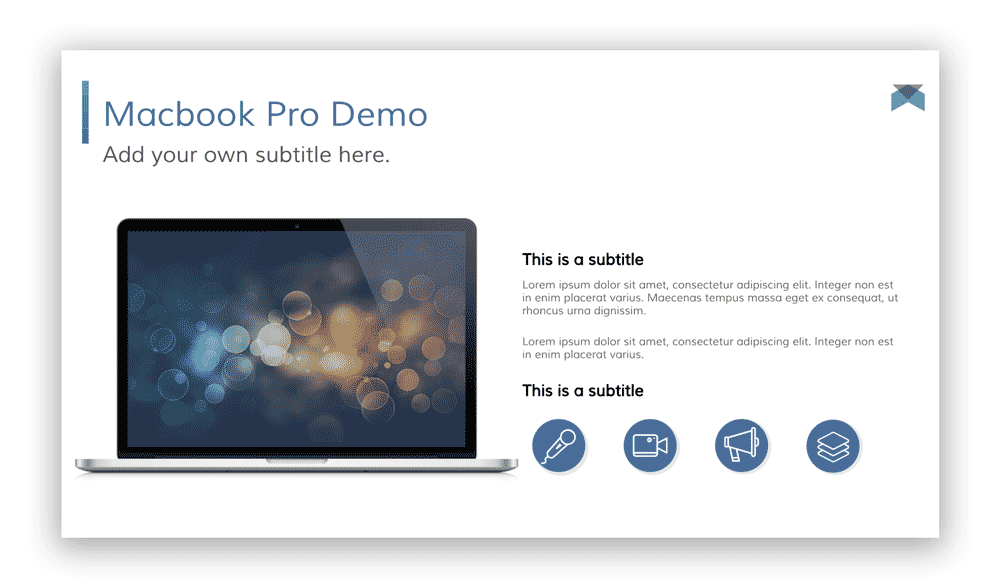 Presentations created with the free Google Slides templates can be exported to Microsoft PowerPoint or even as a PDF. Moreover, Google Slides can be embedded directly on your websites. This is especially useful for educators running MOOC courses.
How to use the free Google Slides templates provided by FGST?
First of all, you'd need to visit the site FreeGoogleSlidesTemplates.com and browse the collection of Google Themes. Designs are organized under categories and tags. You don't need to have an account there in order to use the designs, however in order to make a copy of the template in Google Slides it is required to be logged in to your Google Account. If you don't have a Google Account you can create a free Google Account clicking here.
Then, go to File menu and click Make a Copy. This way, you would be able to edit the new presentation based on the template design but with your own content.