September 7, 2016.. iPhone 7 came out. Check out if iPhone 7 Sucks or it doesn't!
In March 2016, Apple announced its big quarter earning estimated over $75 billion which proved that iPhone was still fooling people like no other phone after the company lost it track after Steve Jobs. This article has those few reasons why Apple's iPhone Sucks; enough to make you agree – that it does suck.
Learn more: blackmart alpha apk
Before we start, let's catch up with some facts and stuff I found on the internet. Please don't get offended, it's just to add a comic element to this article. Though I have a lot to say to hurt Apple Fan Boys.
Did you know the average IQ of an iPhone user is 119? 
There were times when iPhone used to be the best in the market. I personally still believe that iOS is the best operating system a Smartphone can ever have! Earlier, with every phone, they released they had a point. But the new iPhones are pointless ( and now jack-less 😛 ). The almost same old UI and not much has changed on the phone since then. If you are an Apple fan, we do not intend to hurt you, but this post may contain some offensive text. Of course, the iPhone 6 had new body design, better processing, and better display but the phone still didn't leave a mark. Well, let's see why you should not buy an iPhone.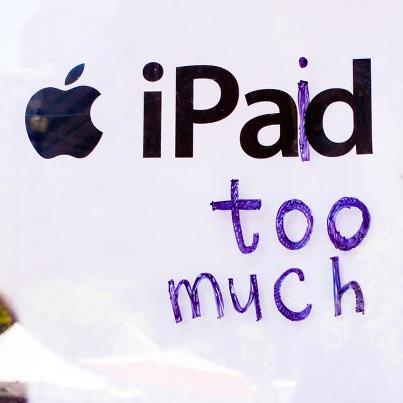 Why iPhone Sucks
iPhones are ridiculously overpriced. It might not be worth of your money if you are looking to buy an all-in-one phone. Did you know that Apple eats up more than 40% profit on each iPhone they sell which is far more than what Microsoft and other devices do? Smartphone Companies from countries like Taiwan, Japan, China, etc. have already produced phones which can perform same -or say more functions than an iPhone at a lower price. Though I agree they have also copied the iPhone, at least some of it.
It has a nonremovable battery which is a big minus point ( which of course some other smartphones have too ).
And I never met a person without a broken iPhone Screen. ( You might have, there are more than 7 billion people GODDAMNIT! )
iPhones battery life was, is and might always be its huge problem. It drains super quick when you use it intensively. iPhone 7 promises to run a few hours more than the iPhone 6. ( GOOD FOR YOU FANBOYS )
iPhone's Bluetooth problem is well known by all. Thanks to Xender and ShareIt for providing the breakthrough.
No universal charger. Every time you forget a charger, you need to look for an iPhone guy nearby.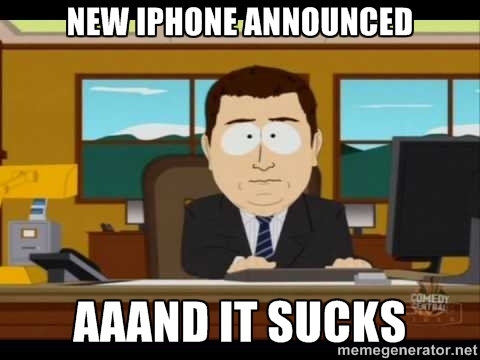 What Apple thinks of iPhone 6S
Apple says "the only thing that has changed is everything". Well I would completely disagree.

The moment you use iPhone 6s, you know you've never felt anything like it. With just a single press, 3D Touch lets you do more than ever before. Live Photos bring your memories to life in a powerfully vivid way. And that's just the beginning. Take a deeper look at iPhone 6s, and you'll find innovation on every level.
Really? Innovation? Or just following what is going on the smartphone industry, adding it all to your phone a year later and calling it yours?
Note: Don't miss iPhone 8 and iPhone 8 Plus Pre Order!
The iPhone's 3D touch got a tremendous response even before the phone came out in the market. It's very innovative and helpful, but you tell me, is it too much to brag about? The 3D touch is not something you would be looking forward if you want to upgrade to a new iPhone.
A9. The most advanced chip
ever in a smartphone?
The chip is almost same as the old iPhone. And you would still like to throw dollars on it?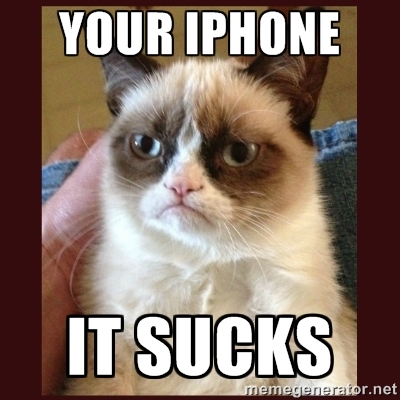 Why iPhone 6S Sucks
The iPhone 6 has the same old camera. The modifications are not remarkable and especially when Tim Cook says its the best camera ever, it contradicts. The old camera was also capable of shooting videos at 4K. Then why would someone go for iPhone 6S if you already have an iPhone 6?
The new iPhone processor fails to charm us, yet again. We all know that iPhones are faster and we don't need a statement like "2x faster processing" every time you release it. The speed difference is not much notable. Same old processor with some mods, dollars in for Apple.
The screen size of iPhone 6 and 6s are same. LCD with 750 x 1334 pixels (~326 PPI pixel density) which are better than HD but fails to reach the quality of 1080p Full HD display.  Many Android Phones far cheaper than an iPhone have 400 PPI / 500 PPI display having very sharp and clear displays. Retina displays are quite cool, but they cannot be compared to the super dense Android screens.
The battery is not even 2000 mAh. When it comes to a phone like iPhone expected to do intensive work, you certainly need a battery to keep it running. But iPhone 6 and 6s has absolutely no difference. In fact the older iPhone has almost same battery life of iPhone 6. Still want to upgrade?
iPhone 6S is so costly, there are so many other tech gadgets you can buy instead of it, which will include a cool smartphone. Why would you pay a whopping price for absolutely no good reason?
Some other reasons why iPhone Sucks
If you are a web developer, it's really costly to get your app on app store. This price is higher than any other store.
Your favorites sites might not be compatible with the inbuilt web browser Safari. Many video players fail to run on it. So you need Google Chrome, which is well, pre-installed in an Android Phone.
If you appreciate inventions, you have to admit that Apple has failed to invent a new iPhone. They are just going with the flow. Bigger screens, multi-tasking, etc. have been some of the features from which the other smartphones have gained success.
Unlike Android, It won't let you download apps paid apps, videos from youtube and launchers like Nova launcher prime apk but, not an issue as there are several apps which can help you to download youtube videos using snap tube apk, but – this will for sure consume good space on your device.
Here's why iPhone may not Suck
Hi, Fan Boys. You can show off. iPhones are for the buzz. You take it out in front of people and consider yourself out of this world. If you think this is a valid reason, go ahead – buy an iPhone and sell a kidney (just kidding :p ).  Your screen will get bigger and bigger. Well, that's what we see if we notice the latest pattern.
CONCLUSION
I have received a lot of support on this post. Thanks! But also a little hate from some people which is very much acceptable. I just want to clean out that I am not an Android Fan Boy, this just happens to be a post meant to criticize.
I'd be very honest. I love Apple's iOS, the fact that it doesn't hang, its body, its quality, and professionalism. Take a chill pill fanboys, Android sucks too. 😛 I will get back writing on it as I have a lot of content for it from the hate comments down below! 😀