With technology advancement, video has become an important part of our daily life.  And I'm sure that most of you have ever had problems with the videos. Depending on the device that was used to record and the editing tools that have been used later, the video may not be compatible with all platforms, or some other problems. For example, it would be common that some platforms limit the storage for videos and what we want to send exceeds this limit. If you have any kind of similar problem, don't worry, MacX Video Converter Pro will help you out.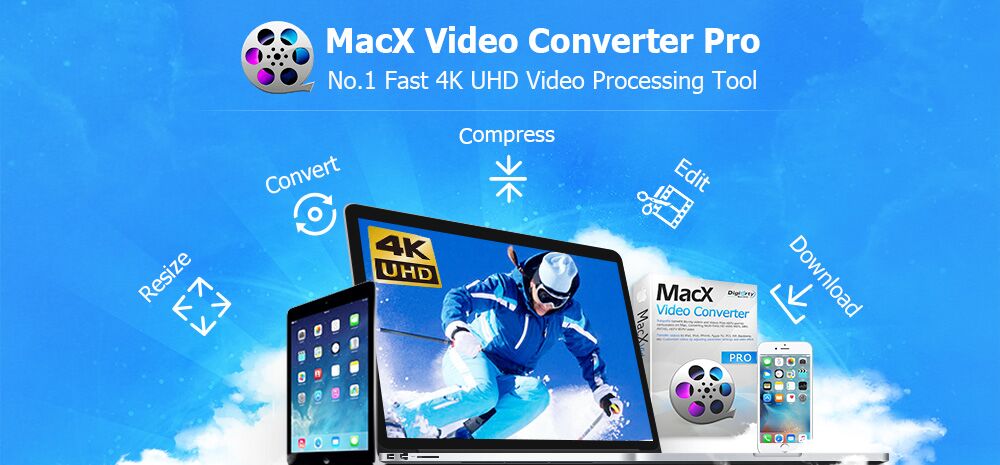 MacX Video Converter Pro is an all-in-one video processing program that can help users compress, convert, download, record and edit videos at easy. Leveraging lever-3 hardware acceleration, including hardware encoding, hardware decoding and hardware processing, it brings the fastest video processing speed, 5-8x faster than Handbrake.
Convert Video to Any format and device easily
The first option that we have is the most outstanding one of all. In it, we can drag all the video files that we want and, within them, we can choose between many video formats that are available to which we want to convert. To be specific, this program can help you convert 4K MP4, MKV, FLV, WVI, WebM or other files into the format and resolution you need. And you can directly convert video to iPhone, iPad, Samsung, HTC and other mobile devices for watching with your family during travel.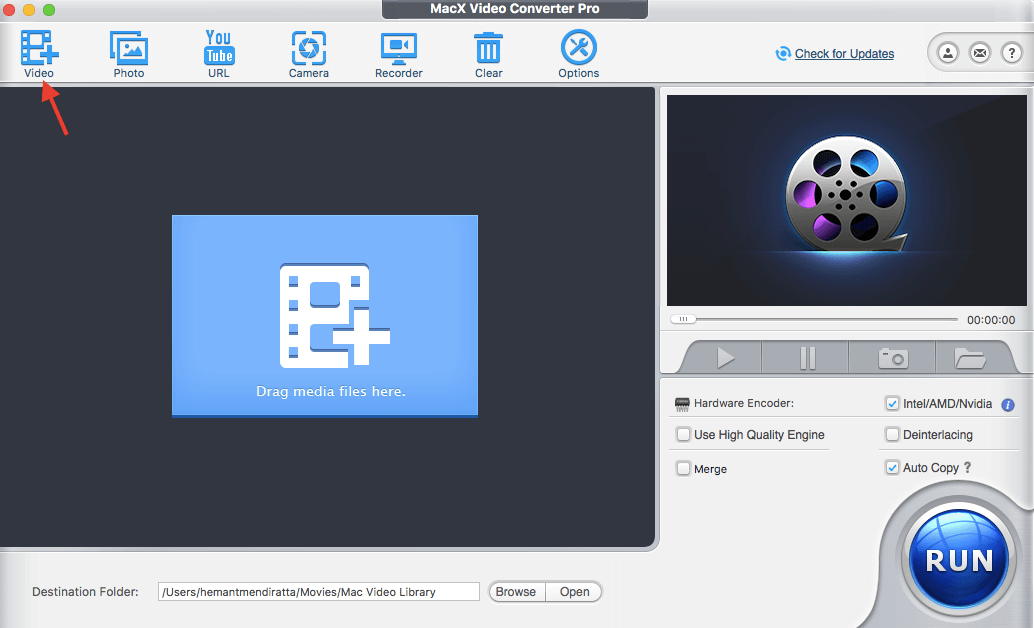 Compress 4K Video for easy storage or sharing
Generally, a 1 min 4k resolution video at 30 fps takes up over 375MB of free space, which can easily get you into the trouble of insufficient memory. MacX Video Converter Pro solves this problem by letting you compress and resize large 4K files into smaller resolutions including 1080p, 720p, H.265 and more. You can significantly reduce the size of the video, making it easier for you to store on hard drive or upload to Youtube, Facebook etc. Meanwhile, with this video processing program, you also can change the frame rate, bit rate, codec and other parameters of your 4K videos.
Download YouTube videos
Another interesting option that the video processing tool gives us is the ability to download any videos uploaded to YouTube in a fast, simple and secure manner. For this, all you have to do is copy the link of the video you want to download, and paste it into the section dedicated to YouTube that you will find in the menu at the top. Once this is done, you can choose from a lot of available formats and resolutions, so you can download the one that best suits your needs. Anyway, please keep in mind that the longer the video, and the higher the resolution, the longer the download time, especially if you do not have a very good Internet connection.
Record Video
Last but not least we will have the possibility of making recordings using the camera of our Mac, or directly recordings of the content of the screen. Both are very simple to use and, of course, you can select both the format in which you want the recording to be exported, and the resolution of it, and, if that was not enough, you can also select an area of ​​the screen if only you want to record a part of it. Also, if you make a mistake when selecting the format or resolution, obviously later you can solve it with the previous options in a simple way.
Conclusion
In general, MacX Video Converter Pro is an excellent 4K video processing tool that I like, since it includes many useful tools in one, and it will also be of great help in case you need to make video conversions or screen recordings.  Anyway, if you are a video hobbyist and want to process a 4K video, we strongly recommend you to try this 4K video converter. We believe it will not let you down.