com.facebook.orca Technique to Recover Facebook Messages
Losing your messages could be a risky and frustrating business, especially if they're regarding your business (see what I did there? 😉 ) There could come a time when you accidentally lose all your messages. Yes, and I mean everything, right from that booty call you shouldn't have made a year ago, to the chat with your mother last night.
You could lose it all.
Or so you think.
Facebook can't ever "lose" the messages you've once sent out. Cause well they are stored on a server, aren't they? But what happens if you delete the messages by accident? Or someone else does it for an instance? Well, need not worry they can always be retrieved using the com.facebook.orca folder that can be accessed via your phone (Android only! iOS users can scroll down to the iOS solution, or you could read on, you know if you're just bored.)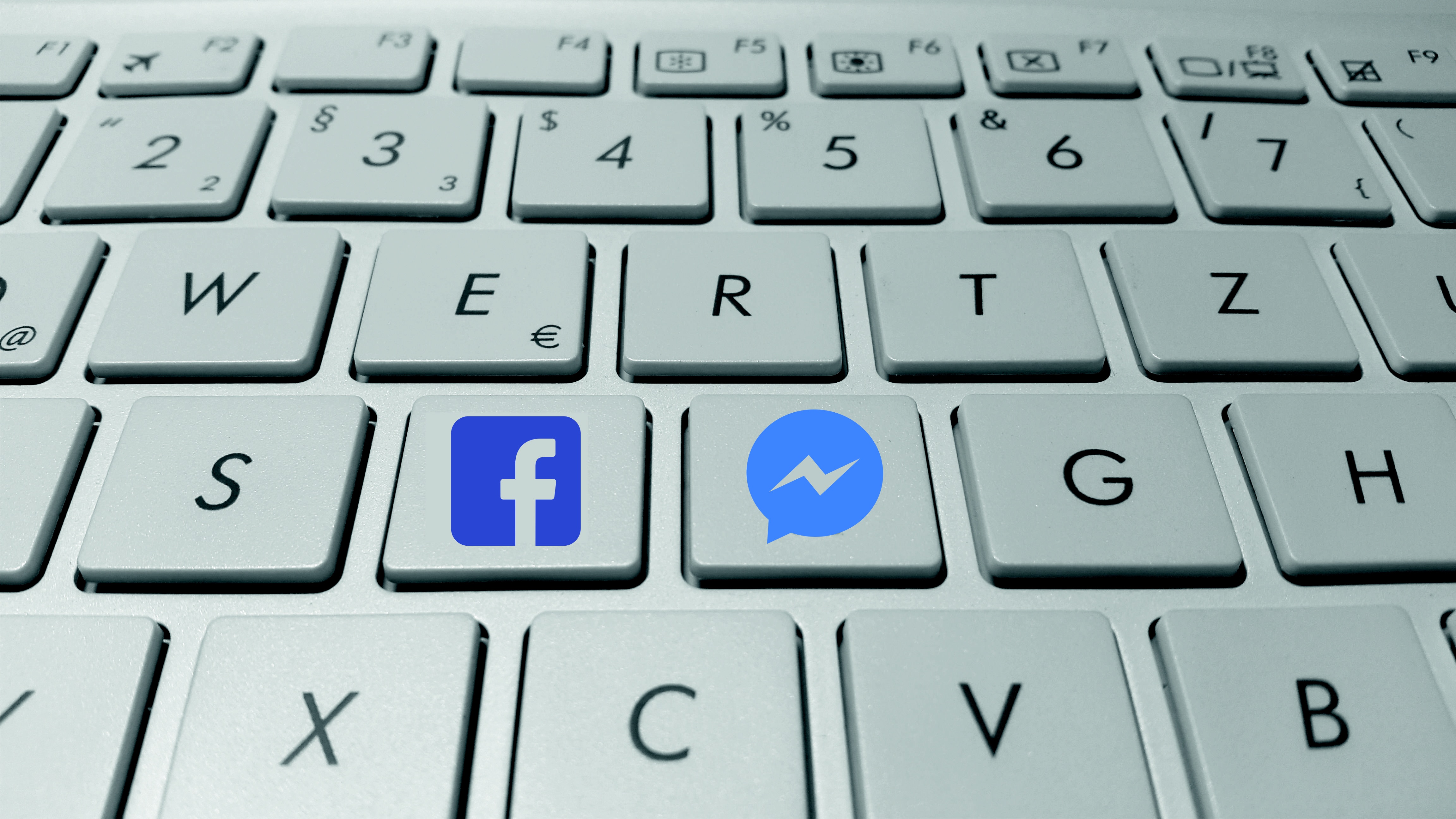 com.facebook.orca to Recover Facebook Messages
Android
For Android phones and tablets, the problem could be solved through another simple method. The deleted Facebook messages could be found in cell phone memory since the Facebook Messenger saves them locally on the device.
Facebook Messenger follows the principle called, off the internet. Off the internet, means there is another copy of the same messages in your phone memory. Hence, messages you thought were gone, are actually still there on your phone. So it is feasible to recover deleted Facebook messages within several simple steps easily by accessing the folder called com.facebook.orca.
Here is how you can recover your deleted Facebook Messages:
Download any file explorer for Android. This app will help you explore the folders on your SD card. I suggest using ES explorer, it is one of the best.

download ES explorer to recover facebook messages

Open the ES File Explorer App. First, go to the storage/SD card. There you will find the Android folder, which holds all the data related applications.

find the android folder to recover facebook messages

Enter the folder and tap on Data folder.

tap on data folder to recover facebook messages

Under Data you will find the folders related to all applications. You will find "com.facebook.orca" folder, which belongs to Facebook Messenger. Just tap on that.

find com Facebook orca folder to recover facebook messages

Now tap on the Cache folder, under which you will find the "fb_temp". It has all the backup files related which are saved automatically by the Facebook messenger. This makes sure that we can recover facebook messages on our phone.

find the FB temp folder to recover facebook messages
Another way to find the same files is accessing your phone memory from the computer. Just connect your phone to your computer using USB. Follow the same procedure and access the fb_temp folder.
Archiving the Facebook messages
Archiving messages is a good way to secure your message from future mishaps. Archiving messages is easy and requires only minor effort on your part. You use this method on either Facebook website, Facebook or Facebook Messenger, all give little control over your messages.
Go to the Messenger and open up your recent conversation list. In addition, scroll to the contact, which you want to archive and perform long press. Following windows pops up.

open up conversation list to recover facebook messages

Archiving the entire message

Now, just select the archive and it will be moved to archive that can be unarchived later when you need it.
It so simple and easy to archive Facebook messages but you must be aware the archiving contact, conversation history will be still there. If you want to delete the conversation, go to the Recent tab and choose delete option after long touch. This is an ultimate solution, so think about what you are doing and do it unless it is completely necessary.
Recover deleted Facebook messages from a downloaded archive
Once you have archived the message they are safe for life and you do not have to worry about them. In future, if you decide to view the archived message it is also easy and simple.
If you'd like to recover deleted Facebook messages, firstly, you should login to the Facebook account.
login facebook to recover facebook messages

Click on "Account Settings".

account settings to recover facebook messages

Click on "Download a copy of your Facebook data" at the bottom of the page.

Here you can see a page where you download what you have done before in your Facebook account. Click "Start My Archive"shown in the below screenshot.

Then it will pop up a box named "Request My Download", which tells you that it will a little while to gather your Facebook information. Click the green button "Start My Archive" again to start gathering all of your Facebook information.

After that here will show a small dialog box. And there is a download link at the bottom of the dialog box.Click on the link so as to download your archive. This may costs you about 2-3 hours if you want to recover Facebook messages.

Enter the password again before you download your archive.

Click on the "Download Archive" button and it will immediately download to your computer. Just unzip it, and then open the file which named "index". Click on the file "Messages" and it will load all of your past messages.
Using GT recovery
Another cool and simple way to recover your lost messages is by using the Android app GT recovery. GT recovery does everything mentioned above right at the click of a button, so if you are one of the, you know lazy types who are cool with having other people do their work for them, then GT recovery is the way to go! Here's is how you can use GT recovery to recover the messages you have lost:
Download GT Recovery for Android from the official website: http://www.gtrecovery.net/:

Install and open it, if your device has not been rooted, GT will remind you to root device at first:

If your device has been rooted but you rejected GT's application for superuser rights, GT will remind you.

Once the superuser rights are obtained successfully, the home view will be shown. Click "Recover Messenger" on the homepage:

GT Recovery will start to check messenger installation automatically. After that Click "Scan Deleted Chats" to start a new scan.

The messages that can be found will be shown on the list, you can stop the process any time you want:

After scanning, you can choose the messages you need. Doesn't find the message you want  Click "Restart scan" :
iOS
Using a powerful recovery software is required to retrieve Facebook messages. That's because there is no option in Facebook Messenger to recover deleted messages. As a helpful iOS recovery program, Wondershare Dr. Fone makes it possible to take back the data from iPhone or iPad.
Follow the two steps below to get access to deleted messages again:
Launch the application: Users need to connect their iOS device to the computer and then scan the iPhone or iPad. Don't worry if the screen turns black during the scan. It's normal. After the scanning for data is done, the results will be shown on the screen. Select the data for recovery: the scan results include all sorts of data such as documents, reminders, contacts, call history, voicemail, photos, videos, and so on, each in their category and with the number of found items information. Just select the ones needed to be recovered. After that, click the button labeled 'Recover'.
But sometimes just the Facebook messages are archived. It means that they are hidden and users could not see them making them think that they have been deleted. In this case, it's possible to get access to them with no software.
But first let's have a look at how to archive messages on Facebook Messenger:
In the Facebook Messenger app, there is a tab named 'Messages'. There, a number of options will be shown after clicking on any message. Those include 'delete' or 'archive'. In this case selecting the archive option will cause the message to be removed from the list. But it's still there and could be accessed later. So keep in mind it doesn't mean erasing at all, just archiving.

So, in the case that some conversations and messages are archived, let's find out how to recover them.

Use the search feature and the contact's name to find the archived messages. The 'More' options on 'Messages' tab includes an 'Archived' item. After accessing archived conversations, each of them could be taken back to the Messenger by selecting the 'Unarchive' option after clicking on the message.
Conclusion: com.facebook.orca
So that's it! That's how you can recover lost messages on Facebook Messenger using com.facebook.orca on your iOS or Android device. The methods are simple and easy to understand and recreate, but if you still have any difficulties in recovering your lost messages hit us up in the comments section down below and we'll be glad to help you out in whichever way possible!