Root Apps for Android
The android operating system is having a lot of advantages and one of the biggest advantages is customization. You can tweak your smartphones running on Android operating system and make them the way you want to. You can follow easy rooting tutorials to root your android device and increase its functionality and learn How to Boot Android Phone Faster. Once you have gained root access you will be able to install applications which are only possible after gaining root access.
Using the best root apps you will be able to use the core functionality of your device. There are a lot of root apps which you can use on your android smartphone after gaining root access and today we are going to share some of the best root apps for android.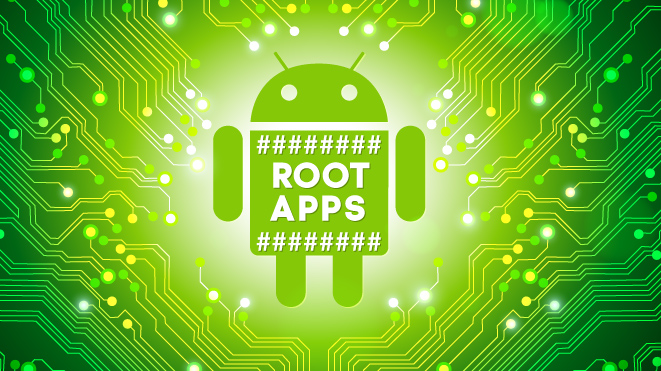 Top Root Apps For Android
1. AdBlock Plus
In order to remove the annoying advertisements while browsing on your mobile phone you can use Adblock Plus. The application is available for free and is a must-have app for all the users who have rooted their Android device. You will also be able to remove in-app advertisements using this application. Adblock Plus is not available in Google Play store.
2. Dumpster
Dumpster is one of the best applications which you can use on your android mobile phone after gaining root access. You will be able to recover all the lost files using Dumpster. Some of the files which you will be able to recover using Dumpster are documents, PDF's, music files, videos and much more. It is not necessary to have root access in order to use this application but if you are using Dumpster on a rooted device, it will help you in improving the performance and conducting deep scans. The application is available for free and to get extra features you can try the in-app purchases.
3. Flashify
Flashify is a must have application for the devices which are rooted. If you wish to flash multiple items after gaining root access you can queue them up using Flashify. The files which you queued will get flashed from recovery without rooting your mobile phone. Some of the file types which you will be able to flash using Flashify are mods, boot images, zips, kernels, recovery images and a lot of other stuff. If you are not able to install Minimal ADB and Fastboot tools you can use Flashify as it is a great alternative. The app is available for free in Google Play store.
4. Greenify
The next application which makes to our list of best root apps for android is Greenify. The application will analyze your smartphone and will find out all the applications which are running in the background, how frequently the apps are running and much more. Once all the data has been collected, Greenify will start hibernating the applications and will stop them from running in the background. This will help you in saving a lot of battery on your android device. If you use Facebook a lot, you should try this app as Greenify will prevent applications like Facebook to prevent waking up your phone more than 700 times in a day. You can try the free version of the app and if you loved using it, there is an option to donate money to developers of this application.
5. Link2SD
One of the problems with Android devices which come with low onboard storage is the number of applications which one can install. Half of the space is consumed by the operating system and the user is left with minimal or no storage space. Link2SD is an android application which you can use on your android device after getting root access on it. Using this app you will be able to transfer the applications which are installed in the phone's storage to memory card of your device. The app is not as good as the adaptable storage option which you get in Android marshmallow but will do the work. You won't be able to move all the applications using Link2SD. You can download the application for free from Google Play store.
6. Quick Boot
The default power menu which you will find in most of the android devices is simple and comes with limited functions. Using Quick boot you will be able to add more options to the power menu of your device. Tap on the power key and you will see extra options such as Boot to bootloader and boot to recovery. The free version adds the above mentioned features however if you go for the premium version you will get Tasker support on your Android device and hot boot option. If you want to get advanced power menu on your android device, Quick boot is the application for you.
7. Nandroid Manager
As the name of this app suggests, Nandroid manager will manage all the nandroid backups which are present on your android mobile phone. If you frequently take nandroid backups then you should use nandroid manager. Using the pro version of Nandroid manager, you will be able to restore the applications along with their data. Nandroid backups are very important for any android device and if you flash your device a lot, Nandroid manager is the app which you need to install on your mobile phone.
8. Rom Toolbox
Most of the applications which we have shared above perform one or two functions, but Rom toolbox is an all in one application which root users should install on their device. There are a lot of interesting features in this application and some of these are app manager, font installer, ROM Management,scriptwriterr and much more. The app will also allow you to change boot animations along with status bar icons and themes on some android devices. Rom Toolbox is having both free and premium versions. You can buy the premium version of this application for $9.99 from Google Play store.
Conclusion of Root Apps for Android
If we missed any root apps for android which you are using on your android mobile phone tell us using the comments section below.