Every business will benefit from working with a digital marketing agency.
A good, reputable company will transform a brand's online performance, working to expand their customer base with an ongoing campaign. Companies providing SEO services should explicitly explain to their clients how effective a proper online-marketing strategy will prove in the long run.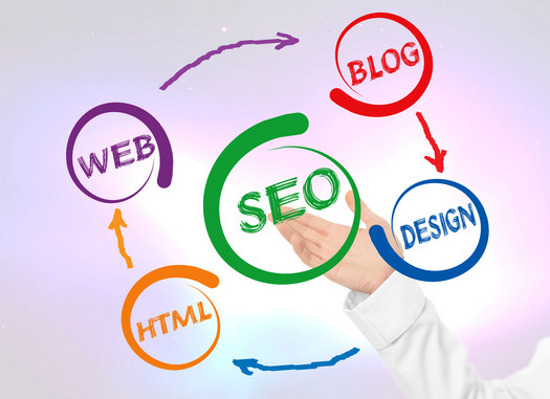 However, not every search agency on the market performs to the highest standards, either through a simple lack of experience or because they aim to intentionally under-serve their clients. Before making a decision, it is critical for companies to look into their SEO agency's long-term plans to understand what advantages they offer over competitors.
One major aspect of online performance is understanding the client's target demographic. Any SEO agency should ask their clients about their customers, to develop a concrete plan of how best to engage and satisfy the end user.
If your business has hired a digital marketing firm to improve your online performance, they should already have asked questions about your customers. If not, they may not be the right agency to take you to Google's first page.
An effective digital-marketing strategy incorporates numerous SEO techniques to capture leads on all fronts. Without expanding your net and exploiting channels offering the best exposure, you are missing out on achieving your full potential.
What tactics should your SEO company employ to best reach your customers?
The Power Of Great Content In Boosting Conversion Rates
Not so many years ago, brands could simply cheat their way to higher rankings. By employing such black-hat techniques as keyword stuffing and hidden text, companies could climb the SERPs regardless of how poor the user-experience was.
Since then, Google has revolutionized content marketing by unrolling such powerful algorithm updates as Penguin and Panda. Any sites attempting to use underhand tactics will be heavily penalized, while those using organic white-hat techniques are more likely to flourish.
In short: content should be written for the human user first, and optimized to suit indexers second.
Depending on your target demographic, your content will need to adopt a specific tone, voice, and style. For example, a business aiming its products or services at Millennials will have to be much more informal and dynamic than a site trying to sell gardening equipment to senior citizens. While the right keywords should be used in moderation, they are as vital as ever.
A good SEO agency will identify your ideal customer as an early priority, to form a complete overview of your businesses, your products and services, with which to craft your bespoke marketing campaign. Without knowing who your content should be written or revised for, your SEO agency will be unable to help convert users to maximum effect.
Social Media Expands Your Reach Across Customers' Personal Networks
Social media sites have transformed the way in which people across the globe communicate, both with people they know and complete strangers. They have helped to make the world smaller, allowing for more intimate and faster bonding than emails and letters before them.
Every business must make use of social media, but each will need to take their own approach. When used properly, an effective social campaign can help to build a brand's following and customer-base to a staggering degree. Companies with an established audience will find it much easier to attract followers, but smaller companies can still use effective marketing to grow their community.
Most SEO agencies provide social-media management. This means they will set-up, optimize, and monitor your social activity and help to cultivate a stronger presence, feeding traffic back to your domain. Again, to get the best results from this, marketers must be well-versed in your customer base, your mission as a business, and the interests of your average consumer.
Before you hire an SEO agency, you should ask them what they plan for your social accounts. A reputable company will be able to provide a comprehensive, goal-oriented response.
Analytic Data Provides Valuable Insight Into Customer Behavior
Analytics data is a key aspect of developing a powerful marketing strategy today. Using Google Analytics or another platform, brands can explore the behavior of their visitors. Your SEO company should be asking questions about your customers and using analytics data to identify your website's strengths and weaknesses.
Google Analytics is free to use, and provides in-depth information on:
Keywords that direct the most and least traffic
The geographical areas from which visitors are accessing the site
Pages that receive the most views, and those with the highest bounce rates
By analyzing this and more data on a regular basis, your SEO company will be able to fine-tune their work in your campaign to target your customers with an even tighter focus.
Search marketing is a complex field and can prove confusing to those without a solid understanding of search engines and internet culture. However, before hiring an agency, businesses should ensure they feel completely comfortable with the direction n which their marketing campaign will be taken.
A good SEO agency will focus on the needs of your customers and the best ways in which to reach them. To secure maximum results, all businesses should ensure this area has been discussed already or as soon as possible. Any SEO company worth its money will provide a transparent service that meets your every need.
Author Bio
Kyle McManus is a freelance writer based in the UK. This article was prepared on behalf of Nett Solutions.