Blogging has become too mainstream for the last 2 years or so. So what should a newbie or a beginner with a talented mind do? See, let me get this very right on your face. You can obviously start with blogging. It may take months or so to outshine on the SERP but, it is totally worth it. The second part of the story is totally different and can make you an overnight star fetching $$$$ and making your life stable and popular. Till now, you have watched the talent of other people on YouTube. Now the time has come when you should probably start your own YouTube channel. Yes, guys, please stop reading this post right now if you don't believe me, but, you can make millions of dollars through YouTube. You must be knowing people like Geeky Ranjit, FunkYou, and BB Ki Vines, all of them make more than your yearly salary combined and that too in a single month. But let me get this straight, starting is always the hardest part. But, if you have full faith in your capabilities then you can do it for sure. So in this post, I will be telling you how to take your talent on YouTube step by step.
There are many things that you should decide before starting your first YouTube channel. The most important one is the niche on which you will be making youtube video intro maker. So if you think people laugh at your jokes then you can go for something like a stand-up comedy gig or pranks. If you are good at teaching something that is really out of the box, go for making tutorials. If you are good with cooking, go with your cookery show. Just remember, it all starts with a single step. The first step is always the hardest. Someone has said this right-
The desire for success should always be more than the desire for failure!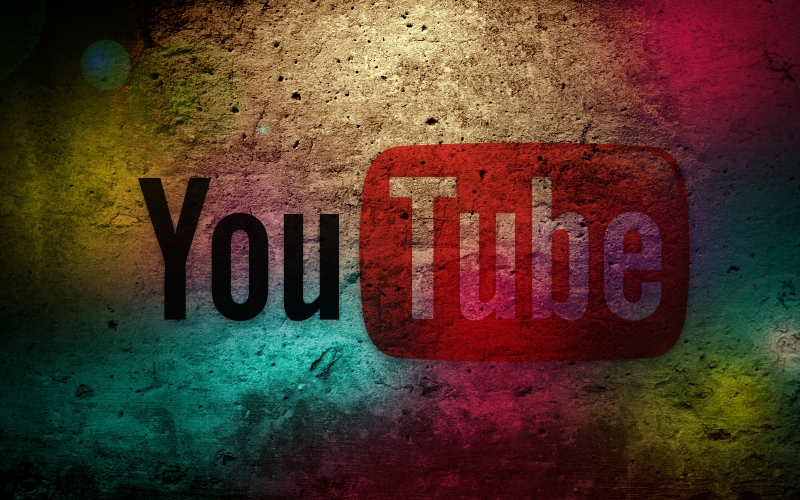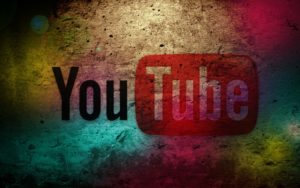 So, let me start with the main points that you need to cover when you are starting your very own YouTube channel.
YouTube Channel Name
Channel name plays a very important role in making a brand name among your viewers. Take any name, GeekyRanjit, the name itself tells the personality or the motive of the channel. The term "Geeky" tells that the channel will be something about geek stuff and tech tutorials, which it is. So, if you want to travel the road for long, wear the right pair of shows from the start itself. This means that you should use a catchy and effective name that is easy to remember and that can stay in the mind of your viewers for long.
You can also read:
How I've made more than $1500 of Dead Facebook Pages
Video 
YouTube is daily visited by millions of people from all across the globe. On average around 100 hours of video is being uploaded to YouTube every single minute. So, to make your video truly visible, it should stand out from the game. From the very starting of your video, the viewer should keep his eyes intact till the last second. Some tips for mastering this:
Tip 1: Add a proper intro to your video. Here is an effective free intro maker list to make your task easier.
Tip 2: Keep your video between 3-5 minutes in the starting period.
Tip 3: Add a good thumbnail.
Tip 4: Use a good camera (DSLR) for making HD videos.
Audio
While most of you don't know this but, the audio of a video also plays an important role in grabbing the eyes of viewers. Imagine, you made a very powerful video with a good DSLR camera but the sound is shit. It doesn't matter how good your video or script is, if it doesn't sound good, I am sorry, you need to pack your bags. You can use this Audacity Tutorial in order to set up good sound for your videos. It is a free tool and works wonders for many of the top-notch YouTubers.
These are some of the basics that you need to keep in your mind before and after starting your Youtube channel. But of course, don't expect success from the very right moment. For some, it may happen overnight and for some, it may also take some time. It all depends on your talent and of course, what type of trend is going on and how you cater to the interest of the mass. But, you should never stop. Keep using creative ideas and build your social profile from the very first moment. A lot depends on the social profiles too. You need to market your videos on your own. To build proper Facebook pages, Twitter profiles and stay active on common social handles. This will help you to stay active among people. Read how to get the most out of Social Media. Don't listen to naysayers, but, take guidance from your competitors and see what they are doing to attract the viewers. One day you can surely make someone else see your talent on YouTube. Just one line to end this topic- BELIEVE on your Capabilities.
I hope you enjoyed this post. Share it with your friends and do comment below if you are planning to start your YouTube channel or you already have one. I'll be happy to give reviews about your videos. 🙂