The success of a business is dependent upon a variety of factors and one of the key elements that could change the whole functioning of any business is the Point-of-sale (POS) system. Nowadays, many people who want to operate their businesses successfully are opting for POS system which helps in increasing the working efficiency and creates a better impression in the mind of the customers.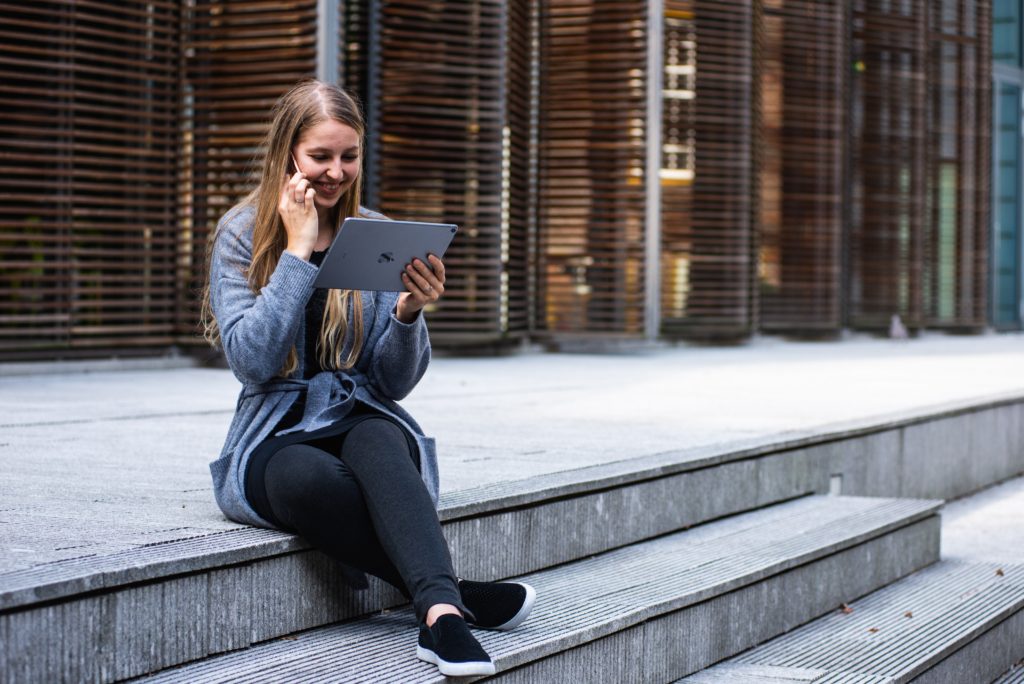 The POS software is now easily available in smartphones also so as to increase the accessibility. So, you can easily get through various tasks related to your business while sitting at your home or travelling to some other place. Not only this, there are many more benefits of utilizing an ipad POS system. Let us discuss the top 6 advantages of using an ipad pos system which are mentioned as following:
1. By providing the desired services to the clients
No matter which type of business you are involved in, the customer's satisfaction is your topmost priority because their opinions and feedbacks about you matter a lot in defining your success. Therefore, you should always go out of your comfort zone to satisfy your customers. And you can do this by using the POS system by providing special rewards such as gift cards, vouchers or discount coupons, customized orders and convenient payment options. It not only allows your staff to become more confident by providing them with all the relevant information related to different products but by also making it possible to sell their products and collect the payments right there.
2. Cost-effectiveness
The iPad POS software systems can range from being very expensive to the most easily affordable tool in the market in comparison to a fully fledged POS system. For instance, you can get a good quality iPad pos system within around a thousand i=dollars, however, the conventional POS system can cost you even more than 20000 dollars. But make a note of the fact that the cost of iPad POS software would vary and it may cost you high if you prefer certain specific features. Even then, it would be a comparatively inexpensive choice to consider.
3. Best tools for providing an incomparable customer experience
If you see and identify the same customer coming back to you, then surely you do want to keep them and enhance your relationships with the customers. Ipad based pos system can assist you in creating the profiles of your customers containing the history of their purchases, contact details and their customized notes which will help you in enhancing their experience at your store and make it memorable for them.
4. Better assistance to the store owners
The shop owners can gain a better insight about the working productivity of their employees, what their employees are selling in the market and for how much time they are working and what is their schedule for a particular day or time period. Not only this, but it also helps the owners to make better evaluations of their employees' performance.
5. Fascinating looks
The POS system seems very pleasing while you see it on iPad. It gives you a pleasant feeling both in terms of seeing it and using the system. This particular application has a great user interface with pacifying colours which are really impressive and can never be hard for you to look at. The POS system is a comprehensive tool containing all the menus which comprise further subcategories divided on the basis of appropriate logic.
6. Enhances the speed of checkouts
The iPad contains all the software that keeps on updating timely and also, the high speed of cloud services provides an advantage of getting checkouts done faster. There are many iPad POS system which work on offline mode also to make it possible for you to accept the payments from customers even if you do not have an active internet connection.
Conclusion
So, the bottom line is that since there are a lot of benefits of using iPad POS software system, it is highly recommended for those who are involved in doing business. It has also increased the competition among different business sectors. So, step forward and buy the most appropriate POS software for your brand for taking it to higher levels.