Best Antivirus Programs
It's just a few months past the birth of 2017. We don't know how many of you have managed to keep their New Year Resolutions. For those who haven't, however, we have something to suggest. What do you think about using and maintaining an awesome antivirus program on your computer? That's a great way to protect you from the various digital threats around. Be it Phishing, Viruses or some Ransomware Attacks; an effective antivirus program would be enough to protect you. Well, the term 'effective' is a bit complex here.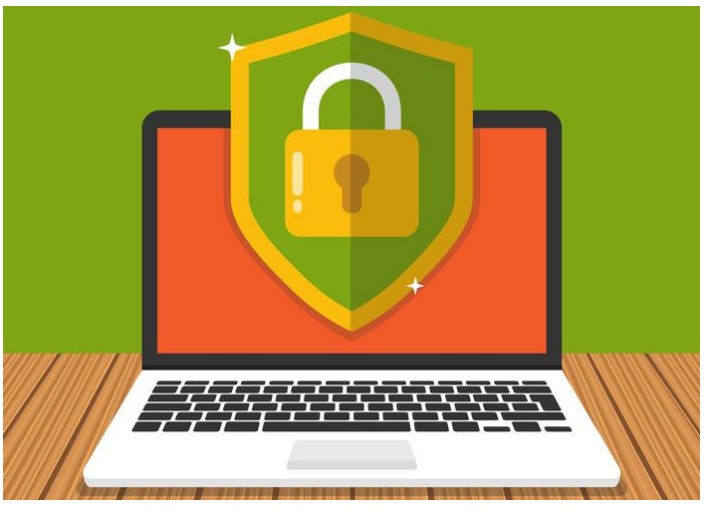 3 Best Antivirus Programs
While it's okay to do so, you mustn't make a random selection if you're searching for an antivirus program. In fact, you have to consider so many aspects of choosing the best. You have to consider the price, features, and trustworthiness of the developer. Combining all these, we have created a list of the three best antivirus programs for 2017 you can purchase. All of them are available right now. So, once you have made the pick, you can just go ahead and hit the 'Buy Now' button.
#1 Bitdefender Total Security 2017
Bitdefender, the best of Digital Security, has an advanced package named Bitdefender Total Security 2017! There is something special about the product, apart from the package. With the single subscription, you can protect up to 5 devices — including Windows PCs, Mac, and Android devices. Even better, Bitdefender has included dedicated features for each of these platforms. For instance, if we take the case of Android, you have the benefits of Anti-Theft and Privacy Advisor. When compared to other antivirus programs in the market, Bitdefender does not impact your performance and speed. Even then, there is no compromise when it comes to malware detection.
As said earlier, Total Security 2017 features are device-specific. However, overall, we should mention these two features: Wi-Fi Security Advisor and Advanced Ransomware Protection. These two are really necessary for an era of offline and online threats. If we take the case of Windows PCs, Total Security 2017 offers its core features like Bitdefender Photon and Bitdefender Autopilot. Apart from these, you have the benefits of full parental controls, Privacy Firewall, Password Manager, File Shredder, Quick Risk Checker, and Rescue Mode. The features are quite impressive, for everyone who leads an active internet life. Altogether, we believe, it is one of the best antivirus programs you'd ever come across.
#2 Norton Security Premium 2017
An affordable yet impressive pick, Norton Security Premium 2017 is one of the best antivirus software that keeps their promises. Unlike most of the antivirus developers in the market, Norton comes with a 100% Virus Protection promise. It means that your devices will be kept completely away from viruses, failing which you are eligible for a refund. This confidence is also seen in the testing results of Norton Security Premium 2017. You can use exclusive coupons for Norton Security to get 40% off. It cleanly takes care of both prevalent and zero-day threats, leaving nothing to be traced. Same is the case if we consider online threats and offline threats. Norton Security Premium 2017 supports up to 10 devices, including Mac, Windows, and Android.
Coming to the aspect of features, Norton Security Premium 2017 has got plenty to offer. You can have those all features you'd find in Norton Security Deluxe and Premium, such as Malware protection, identity safety, and the exclusive 100% Virus protection. You also get access to the all-in-one web portal for management of all protected devices. In addition to these features, however, Norton Security Premium 2017 gets you better parental control, automated backup of your photos and safety information – all thanks to the 25GB of Cloud Storage. Altogether, Norton is one of the names you can trust when it comes to virus detection and protection of your confidential data.
#3 Kaspersky Total Security
In the third position, we have the best security suite from Kaspersky. The latest version of Kaspersky Total Security is a worthy pick for your comprehensive safety needs. Be it Phishing, Adware or common viruses in the security sphere, Kaspersky Total Security can help you deal with them. In case if you did not know, you would definitely love the minimalistic User Interface in this package, along with the cooler features. You can, for example, have all the benefits of Parental Control and internet protection. It's also a multi-device pack, meaning that you can protect your Mac, Windows, and Android using the same license key. It also depends upon the amount you're ready to pay.
If we take the aspect of features, Kaspersky Total Security will always surprise us. In this newer package, you have access to all the branded features from Kaspersky Labs. For instance, Kaspersky Total Security comes with dedicated solutions for protecting your online banking and shopping transactions. At the same time, it serves the benefits of File Encryption and Password Management. In short, this antivirus package is quite the suitable choice for those who spend a lot of time online. Of course, we hope you know about the sheer brilliance of Kaspersky Labs when it comes to trending malware.
Also Read: AVG Antivirus Virus Scanner Review
So, these are the three product names you can count on when you're looking for the three best anti-virus programs for 2017. It's up to you to make the choice from the trio, depending on the pricing and those features you really need. No matter what you choose, protection is assured.