Can you play PS3 games on PS4
If you recently switched over to a next generation console and were wondering whether you'll be able to run your old games on the new platform digitally or otherwise. Backwards compatibility has been a much requested feature on the PlayStation 4 ever since its release in 2013 but Sony has hardly ever moved a muscle. But don't get me wrong, there have been signs, good ones, with the addition of PS Now and PlayStation 2 classics, but as of today, the PS4 doesn't completely support backwards compatibility.
Of course we as users have every right to feel vindicated that Sony chose to ignore this option when Microsoft, with the Xbox One chose to include an emulator that just allows you to slide in your X360 disks and start playing, no fuss made. Why Sony couldn't do such a thing, we ask.
Well to get right down to the basics of it all, the PS3 and PS4 use completely different system architectures, which means the PS4 would need to emulate the PS3's system in order to make the games work. The figure often quoted is that a system needs ten times the power of the thing it's emulating in order to do so at full speed.
Sony does claim that the PS4 meets this 'ten times' more powerful mark, but producing a workable emulator also requires a whole lot of work when working with a system of the PS3's complexity. And that means a healthy cash investment, too. And well, let's just say Sony decided to be stingy on this one. They decided not to make the initial investment and hence today we're left with a system with simply doesn't support backwards compatibility.
So can you play PS3 games of PS4
Well to be honest there's not much you can do about it at the moment. There's the obvious option of sending hate mail to Sony everyday till they finally do something about it. But well, it hasn't worked so far so there's no reason for me to believe that it will now. Believe me, I've tried. So that literally leaves us with one option i.e. PS Now
PS now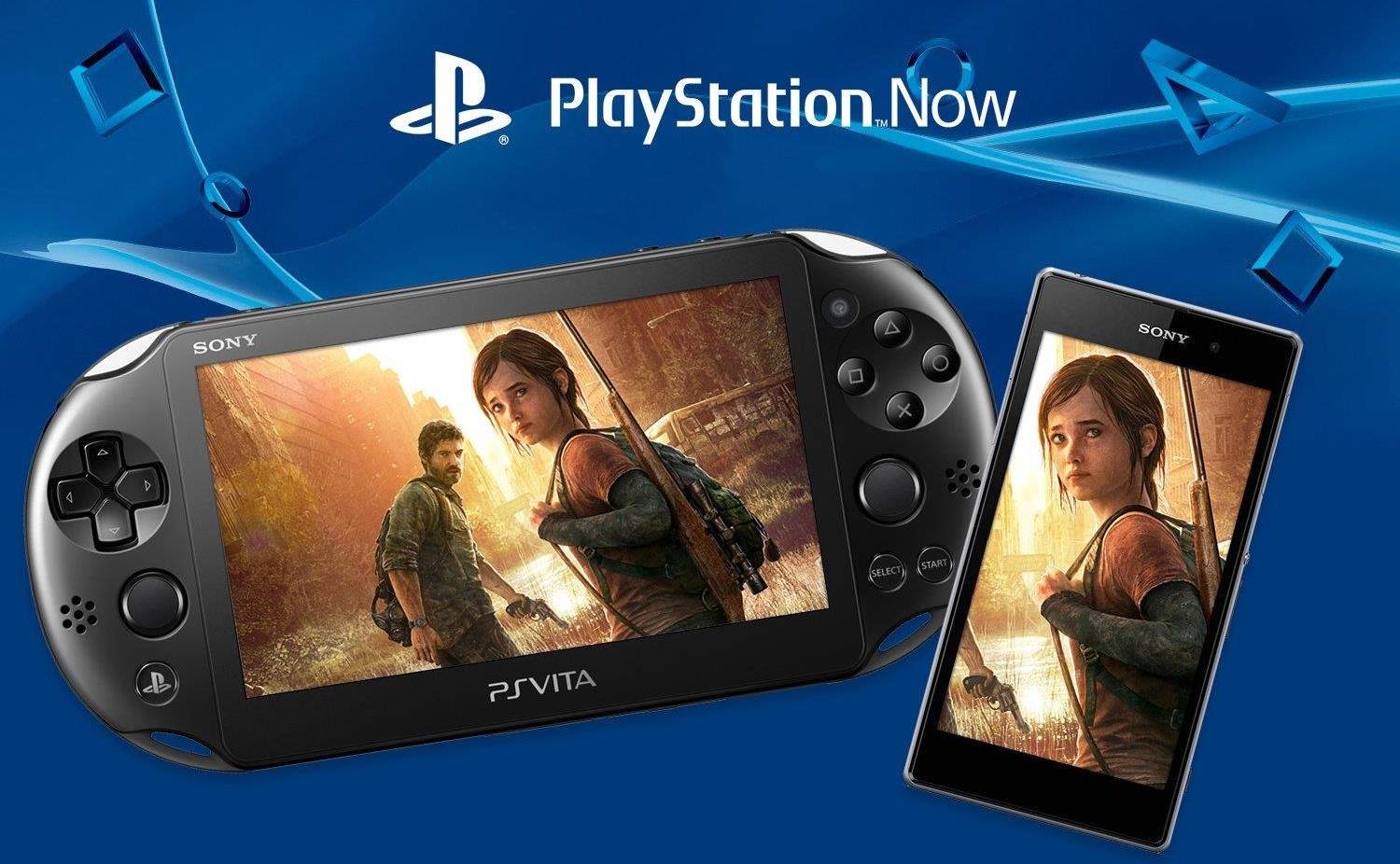 PlayStation Now (PS Now) is a cloud gaming service developed by Sony Interactive Entertainment. The platform allows users to pay for access to a selection of original PlayStation 3 titles on either a per-game basis or via a subscription, with rumors of offering PlayStation, PlayStation 2, PlayStation 4 and PlayStation Portable titles in the future.
Do excuse my jumping to Wikipedia to define what PlayStation Now is but really, what else could I have done? So anyway, PlayStation Now was first announced for the PS4 at CES 2014 and since then has expanded over to the PS3, PS Vita and PS TV. It's also an included service with the latest Sony Bravia Smart TV's and has been reported to be included in Samsung's latest Smart TV venture.
PlayStation Now is available on a rental or subscription basis in the US and Canada. The rental option lets you rent games individually, if there's a certain PS3 game you want to play. Or you can opt for a rolling membership subscription package.
There are over 300 PS3 games you can rent in the US at present, with prices ranging according to the length of time you want to rent it for.
Prices start at around $1.99 to rent a game for four hours. You can rent a game for four hours, 30-days or 90-days. For a 90-day rental you're looking at a maximum price of $14.99.
As for the subscriptions, a rolling one-month membership costs $19.99 , or you can pay $44.99 for a three-month membership. The three-month membership option for PlayStation Now saves you around $4.99 a month.
In the UK you can rent titles on an individual basis or pay a monthly fee of £12.99 to access all available games on the service.
As of November 2016 PS Now has successfully transitioned over to PC's as well which means you'll have access to over 300 major and minor  PlayStation 3 titles right on your computer. All you need a Dualshock controller. Not even the latest Dualshock 4, no sir, even the Dualshock 3 is  deifned as compatible with PS  Now.
Sony offers a free trial to new users but do note that you require a decent internet connection to take full advantage of PS Now. Sony claims that a connection of around 5 Mbps would do the trick. But we haven't yet found any difficulties on our 2Mbps connection.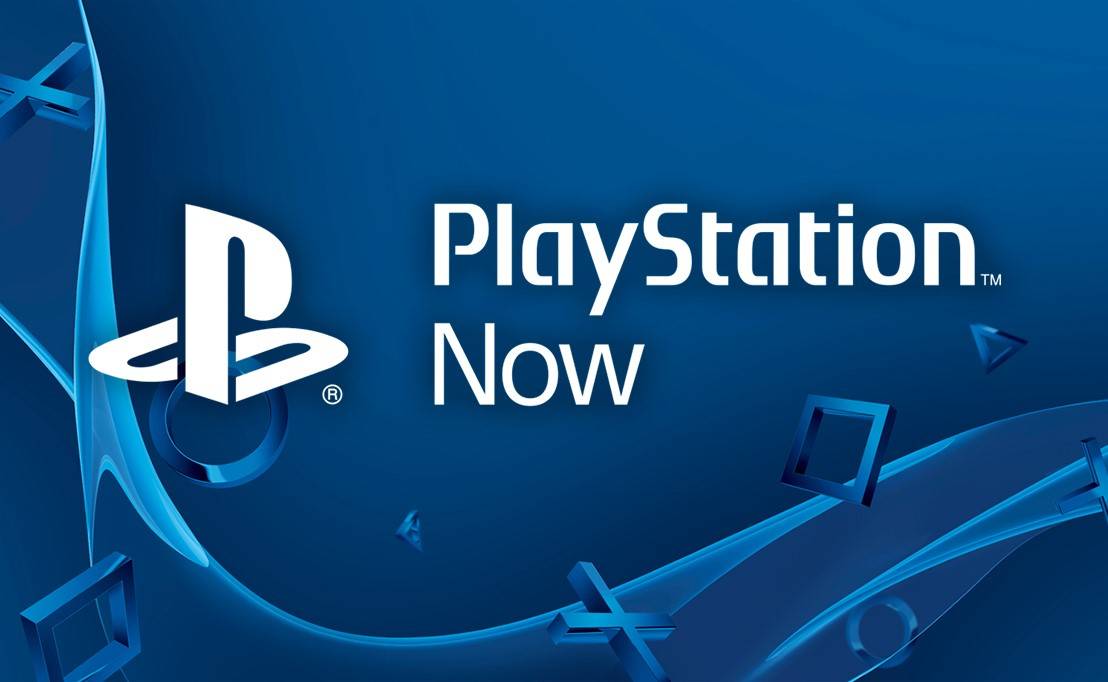 300 titles? I'm sure they missed out on my favourite one
Well, I'm pretty sure they didn't. Sony have done a pretty great job of finding out the classics and the must plays and put together an impressive library which includes major titles like
The Assassins Creed series
Bioshock (YES OMG)
Every God of War Including the ones on PSP (Kratos must be delighted!)
Mass Effect 2 (YES YES YES)
A whole bunch of Rachet and Clank (awwww)
Saints Row (Okay now people will disagree, but they were fun right?)
Ultra Street Fighter IV (Ryu is back B*tches)
Note that along with these Major titles do note that there are also a plethora of smaller indie games that you can try out from time to time.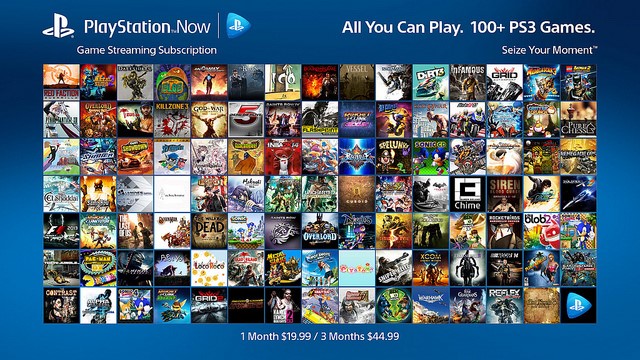 And what about PS2 AND ps1 GAMES?
We just can't have enough can we? What about our PS1 and PS2 games? Well, as of now. PlayStation 2 titles have been included on the PlayStation Store albeit in a rather limited form
Sony stealthily introduced a PS2 emulator to the PS4 through the new Star Wars bundle. The title packages together four classic franchise titles: Super Star Wars, Star Wars: Jedi Starfighter, Star Wars: Racer Revenge and Star Wars: Bounty Hunter.
But rather than a physical disc, the titles are supplied via a single PSN code, with three of the titles hailing from the PS2 era.
Digital Foundry quickly realised that these games were running on an emulator through a number of indicators such as the upscaled PS2 logo, a system for emulating the memory cards and controlling remapping.
When it was exposed, Sony released a statement that reads as follows:
"We are working on utilising PS2 emulation technology to bring PS2 games forward to the current generation," Sony told Wired. "We have nothing further to comment at this point in time."
But now, PS2 games are officially available via the PSN store. To begin with, Sony is offering eight PS2 games to "celebrate its PS2 heritage".
They are as follows:
Ape Escape 2
Ape Escape 3
Arc The Lad: Twilight of the Spirits
Bully
Dark Chronicle
Dark Cloud
Destroy All Humans
Destroy All Humans 2
Fahrenheit
Fantavision
GTA 3
GTA: Vice City
GTA: San Andreas
Hot Shots Tennis
Kinetica
Legaia 2: Duel Saga
The King of Fighters 2000
Manhunt
The Mark of Kri
Max Payne
Metal Slug Anthology
Okage: Shadow King
PaRappa the Rapper 2
Primal
Psychonauts
Puzzle Quest: Challenge of the Warlords
Red Dead Revolver
Red Faction
Red Faction 2
Rise of the Kasai
Rogue Galaxy
Siren
Star Wars: Bounty Hunter
Star Wars: Jedi Starfighter
Star Wars: Racer Revenge
Twisted Metal: Black
War of the Monsters
Wild Arms 3
The Warriors
Conclusion : Can you Play PS3 Games on PS4 ?
Now there has been no word from Sony till date about the future of PS1 games, but we do sit in hope that'll they'll be with us sooner rather than later.
What PlayStation 1 classic would you like to see making a return? Any games you think Sony has missed out on?
Just to your knowledge, do you know plants can grow without sunlight? Yes, they can grow in artificial light too, but it has to match the spectrum and wavelength of sunlight. This has been possible with LED grow lights, and it is being used for a few years for indoor plantation.