CES 2017 Highlights
CES 2017 IS ON! Pardon my excitement here; I do tend to get a bit carried away at times. But hey. If it's the one stop destination for all the new tech in 2017 I'm bound to be excited and I sure as hell am! And you should be too. So before I start rambling about my favorite new tech let's take a brief detour and ask ourselves the question:
WHAT IS CES 2017?
One of the biggest technology trade shows in the world, the Consumer Electronics Show (or CES, for short), takes place in Las Vegas every January. The show sees big-name firms like Samsung, LG and Ford flock to the city to flaunt their latest wares, and CES 2017 will be no different.
All the glitz and glamor of Sin City combined with the geeky madness of a tech convention. A recipe for success? I certainly think so!
Now that you're all briefed up and ready, let's not waste and let me jump right in and highlight everything that has come up in this year's edition of the tech gala.
All the CES 2017 highlights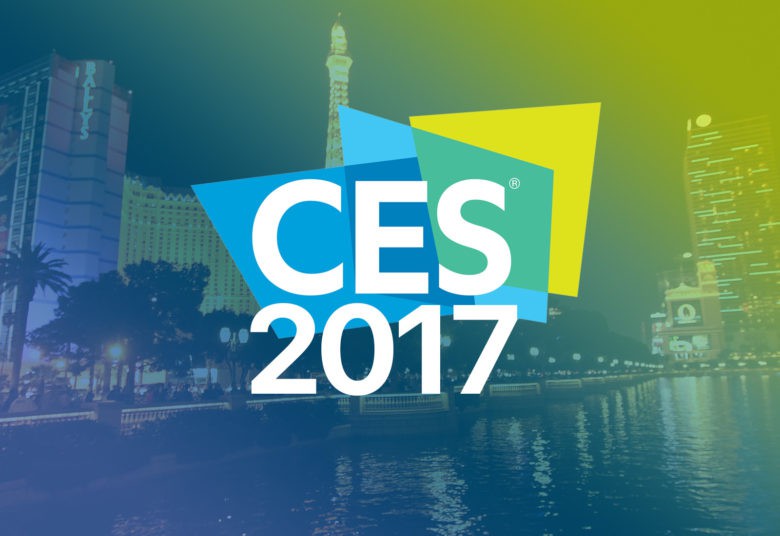 As things stand, CES 2016 has turned out to be more of a TV convention rather than a tech conference. But hey, I'm not complaining.
Nvidia
Nvidia arguably stole the show with their updated Android-powered Shield TV box with some new features.
As of now, we're not completely sure of the specs just as yet, but we do know that the Shield now boasts full-fat 4K HDR capabilities.
A 2016 firmware update allowed the device to stream limited content from YouTube in 4K and Netflix in HDR, but now it now offers built-in support for Netflix as well as adding Google Play Movies, Amazon Video, and Games streaming (for those with powerful enough PC rigs) to its 4K arsenal.
The Shield now also comes with built-in support for the Google Assistant which, of course, gives you the capability to voice commands to play music, ask questions… You know the deal.
Nvidia also announced the release of the Nvidia Spot. Similar to Amazon's Echo Dot and Google Home, you can plug it in anywhere in your home, and it picks up your voice commands easily as pie.
The new Shield is available to buy immediately and is priced at £190/$199 for the base 16GB model, or £280 for the significantly more capacious 500GB Shield Pro. UK pricing and availability for the Spot has yet to be confirmed, but it's going for $50 a pop in the States.
As mentioned before, we have seen a rather large number of new TV sets up on display at CES 2017. Sony, as usual, we're right up there with their new OLED displays, and LG and Samsung too had products to show off. Here's a comprehensive take on what everyone brought to the table:
Sony
Sony has finally joined the OLED party, announcing its first 'proper' OLED TV, the AE1 (A1 in the UK). Quite apart from being an OLED TV, Sony has come up with an innovative way to produce sound in these new sets of TVs. Instead of speakers or a soundbar, which is the common way many slim TVs give you sound, the AE1 vibrates the TV panel to produce sound. (I'm hoping you already know that it's vibrations that create sound) So in all senses, the picture you see,  is creating the sound you hear.
Samsung
As expected, Samsung launched its new class of 'QLED' TVs. There are three new high-end sets in all: the flat Samsung Q9F, curved Q8C, and the Q7, which is available on both flat and curved models.The QLED range replaces Samsung's SUHD TVs as the firm's flagship line, with the new models set to be available in four sizes: 55, 65, 75 and 88 inches.
Pricing and a release date have yet to be confirmed, but we understand the new QLED sets are likely to start shipping to select regions in March 2017.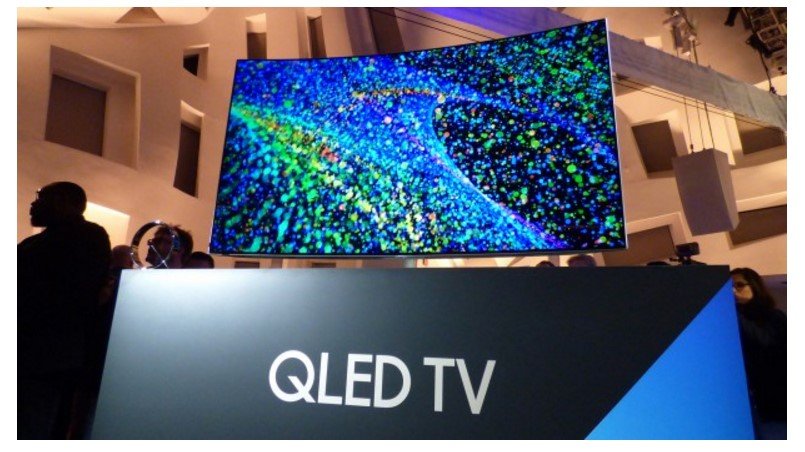 LG
And of course rivals LG had something to show off, i.e. a 77-inch LG Signature OLED W7 TV, which the company describes as the "lightest, thinnest, and most beautiful TV on the planet."
It's not as brash a claim as it sounds. Measuring a wafer-thin 2.57mm, it's a pure "picture-in-wall" telly, as LG has chosen to describe it, and will come available in 65-inch and 77-inch models running a new version of LG's custom TV software, webOS 3.5 – regarded as the best on the market.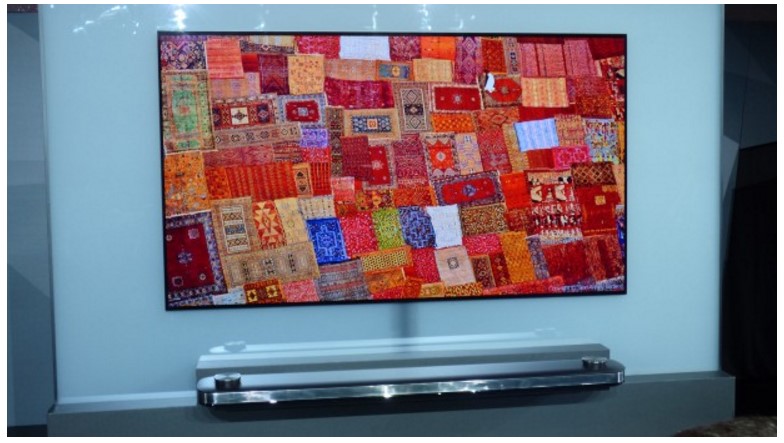 Pricing and a release date have yet to be confirmed, though the W7 (pictured below) has already gone on show in select US stores, so hopefully it'll come to the UK sooner rather than later.
Panasonic
Not to be outdone, Panasonic unveiled its second 4K HDR OLED TV, the EZ1002. The Japanese firm says the new set can achieve up to 800 nits of brightness and, as well as supporting the HDR10 and Hybrid Log Gamma (HLG) HDR standards, features an Absolute Black Filter and new chip, the Studio Colour HCX2.
The 65-inch version of the Panasonic EZ1002 is set to hit Europe in June 2017, and Panasonic also added a trio of new 4K Blu-ray players to its AV range for good measure.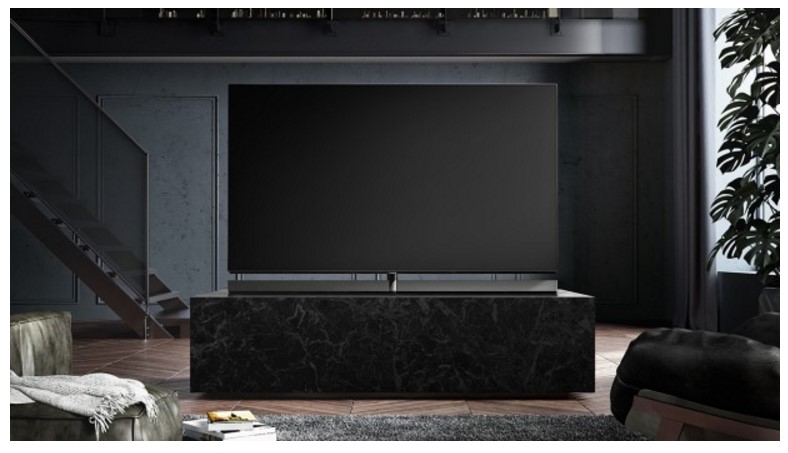 HTC
TVs aside, it was HTC who arguably made the most noise at CES, significantly bolstering its Vive range. It's not quite 'Vive 2', but there's a slew of new accessories to play with, not least the semi-mythical TPCast-designed add-on that makes your HTC Vive VR experience completely wireless.The company also launched a bunch of new software, most notably the world's first VR subscription service, which it claims will be "Netflix for virtual reality."
Asus
Asus also made a bit of a splash this year, unveiling a pair of smartphones and a new high-end laptop.
The handsets in question are the ZenFone 3 Zoom and ZenFone AR, with the former coming equipped with iPhone 7 Plus-style dual cameras with "optical zoom," and the latter featuring Google Tango augmented reality technology.
Asus's new notebook is the ZenBook 3 Deluxe, which, as you can probably guess, is an update to last year's excellent ZenBook 3.
While the specs aren't all that different, it does add a few key features, including more ports (3x USB-C, 2x Thunderbolt 3), a more approachable keyboard, and a larger 14-inch screen.It manages to add all that without bulking up too much, with the Deluxe weighing in at just 1.1kg and measuring only 13mm in girth.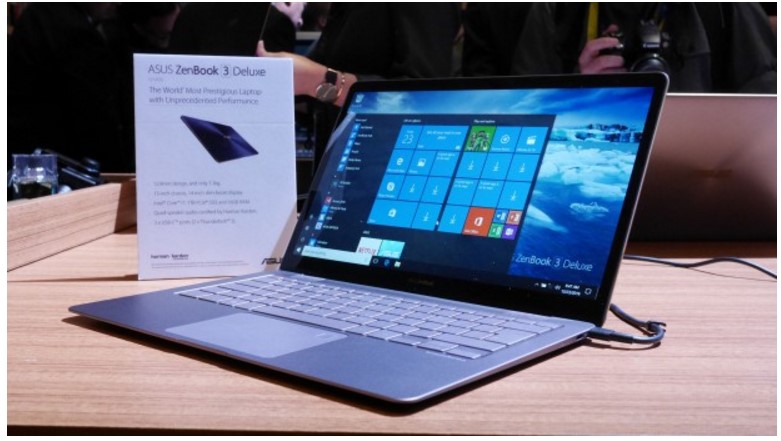 Huawei
While the new ZenFone duo is intriguing, the most important new smartphone that broke cover at CES this year looks like the Honor 6X from Huawei sub-brand Honor.
The mid-ranger, which is set to retail for £225/$250, features average overall specs, with one major exception the new dual lens system that has featured only in high-end devices like the iPhone 7. SO how it works out on the Honor 6X only time will tell. But they do seem to be making ambitious steps with this new release.
In other mobile-related news, Qualcomm unveiled its newest high-end chipset, the Snapdragon 835, and a pair of VR shades featuring the new processor, while ZTE's new crowdsourced phone, 'Hawkeye,' hit Kickstarter, and Huawei announced the Mate 9 was getting Alexa integration. All very exciting isn't it?
Casio
We finally see the influx of Android Wear 2.0 smartwatches with Casio launching the WSD-F20 ruggedised smartwatch, which bears the distinction of being the first Android Wear 2.0 watch, while Misfit launched its latest smartwatch, the Vapor.
Intel
Another rather big announcement came from Intel at its press conference, where it announced final details and specifications of its new Kaby Lake architecture. While we saw a fair few laptops featuring Kaby Lake towards the end of 2016, this is the first time we've heard anything official about its desktop capabilities and seen the new processor line-up in full.
Not only that, but Intel revealed it would be launching its brand-new Cannon Lake processors at the end of this year. Cannon Lake (formerly codenamed Skymont, which sounds like something out of Lord of the Rings) is the follow up to Kaby Lake, which officially fully launched earlier this week. As the Kaby Lake roadmap indicates, we shouldn't expect to see Cannon Lake-packing machines until the end of 2017 at the absolute earliest – though it sounds like it'll be worth waiting for, as it's being touted as a much more drastic step forward than Kaby Lake.
BlackBerry
We also now know that BlackBerry and new partner-in-grime, TCL, are going to out one last QWERTY keyboard-toting phone, as promised. The fallen giants did not give much away but did unveil a prototype BlackBerry 'Mercury' unit running Android. We'll be waiting on this one. Or will we?
Kingston
For sheer audacity, you've got to admire Kingston who amidst all the glitz and glamor of new TV's and smartphones and whatnot's announced a USB stick at CES. Yes, you heard that right. A USB stick. Except it's not just any old' USB stick, it's a monster 2TB USB flash drive that's now the world's biggest.
Nokia's Withings
Lastly, by way of a wild card, Nokia subsidiary Withings has launched "the world's first smart hairbrush," which features a built-in mic, accelerometer, and gyroscope that combine to analyze your brushing patterns and provide you with insights into managing frizziness, dryness, split ends, breakage and more.
Cause that's all we're missing weren't we? A smart HAIRBRUSH. GG Withings. GG.
That's a brief look at everything that has been going on at CES 217. Any new or significant developments will be added to this page, so get your bookmarks out all, you tech lovers. Cause we've got more to come.