Error 905 Fix
Have you ever tried to install an app from the Google Play Store and the stupid thing won't budge or let you install anything?
Well, we've all been there. Well, not really but it's a really common problem. In fact, error 905 is so simple to solve I don't even know why I'm writing a whole article about it.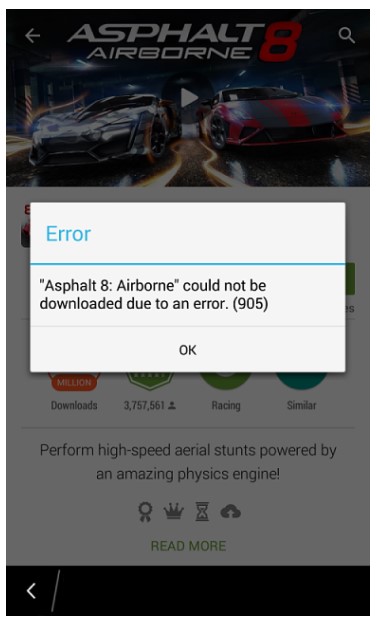 Why am I getting error 905?
Bad luck?
Not treating your phone right?
I'm just kidding. It's none of the above.
Error 905 basically occurs when some of the user data of the Google Play Store gets corrupted. Or maybe the store is facing an issue with the user account, in fact, it could be any of the five reasons listed below.
Google Play Store Cache Issue.

Google Play Store Data Issue.

Google Play Services Issue.

Download Manager Issue.

Google Account Issue.
How to fix error 905?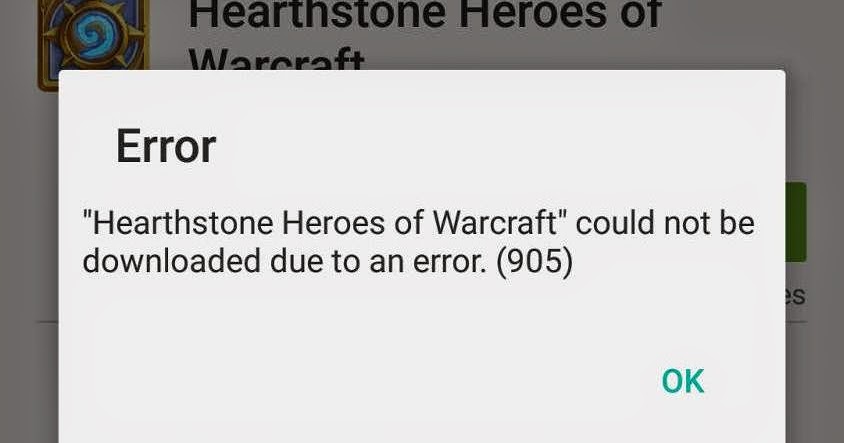 Well there are a few ways you can go about it
Method one: Clear app data and cache for Google Play Store
Open Settings

Tap on "Apps"

Find and tap "Google Play Store"

Then tap "Storage"

Now tap "Clear Data" and then "Clear Cache"
Now you should proceed to do the same for "Google Play Services" and hopefully your problem will be solved.
Method two: Uninstall Updates
It's simple if the method mentioned above didn't work for you should try and uninstall all the Google Play store updates you have installed on your phone. To do so,
Open Settings

Tap on "Apps"

Find and tap "Google Play Store"

Then tap "Uninstall Updates"
What this will do is revert your Google Play Store to the base version your phone shipped it with. When you open it up again Google Play Store will automatically proceed to update itself and be functional again.
Method three: Sign out and back into your Google account
Another method to solve this pesky little problem is by signing out of your Google account.
How do I do that?
Well, it's rather simple. Follow the steps below:
Open the Settings menu on your device.

Under "Accounts," touch the name of the account you want to remove.

If you're using a Google account, touch Google and then the account. Important: When you remove your Google Account, all the email, contacts, Calendar events, and other data associated with that account will no longer automatically sync with your device.

Touch the Menu icon in the top-right corner of the screen.

Touch Remove account. If this is the only Google account on the device, you may need to enter your device's pattern, PIN, or password as a security measure. This ensures that only you or someone you trust is removing the account from your device.
And what if the problem persists even after I try all three methods?
Well, you can try one of the techniques mentioned below to try and help see you out of this precarious condition:
Restarting the mobile device.

Uninstalling recently installed applications.

Making sure you have enough storage space available in the internal memory of the mobile.

Making sure you have enough storage space available in the external memory of the phone (which is usually a microSD memory).
If you tried every single one of the methods mentioned in this article and the problem still persists let us know in the comments section below, and we'll be more than willing to help you out.