MsMpEng.exe Antimalware Service Executable FIX
So you're getting along just fine, doing what you normally do when your PC suddenly hangs up right there and then. What do you do? Hit Ctrl+Alt+Delete innit? Call in the trusty old Task Manager to help you figure out what on earth is making your PC act as though it's running on sand. And when task manager does eventually pop up you find this annoying little customer eating up more than its share of your PC's processing power.

Why is it here you ask?  
Well, let's break it down, shall we? Windows recently came up with a great new solution for fighting malware, called Windows Defender. Now Windows Defender is a stock antivirus or antimalware program that ships with every single copy of Windows 10 whether you like it or not and it provides Real-Time Protection to your PC i.e. runs in the background 24*7 scanning your PC for malware and mainly the stuff that'll ruin your life( your PC in this case) Now this is where the problem arises. See, every time you encounter something slightly suspicious, be it connecting to an unknown wifi network or inserting an unrecognized USB drive Windows Defender sends up flares that make it start running a full system scan on your PC like a madman. Apparently, this takes up your memory, thereby taking up memory your computer can't afford to give up, and therefore it crashes.
MsMpEng.exe Antimalware Service Executable Solutions
Now that we've identified the problem, let's move onto the solution shall we? Here are a few simple steps you can follow to get rid of MsMpEng.exe Antimalware Service Executable anomaly.
Change Defenders Schedule
Now we know that the problem here is due to the random-ass security scans Defender run from time to time and the way to getting around that is by setting a particular time in which you'd rather have defender scan your computer instead of just letting it sniff around like a sleepless watchdog all the time.
Here's how you can do that:
(You can archive this by either searching for Task Scheduler or opening run and keying in "tasksCHD.msc" )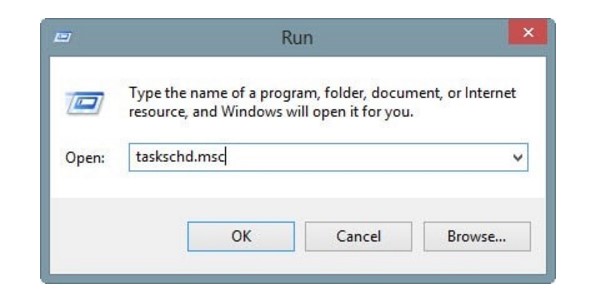 Expand the directories in this fashion

Task Scheduler Library >Microsoft >Windows >Windows Defender

Once when you get into the Windows Defender's Folder, just try to find the service name called "Windows Defender Scheduled Scan." After that, on the right-hand side, click on "Properties."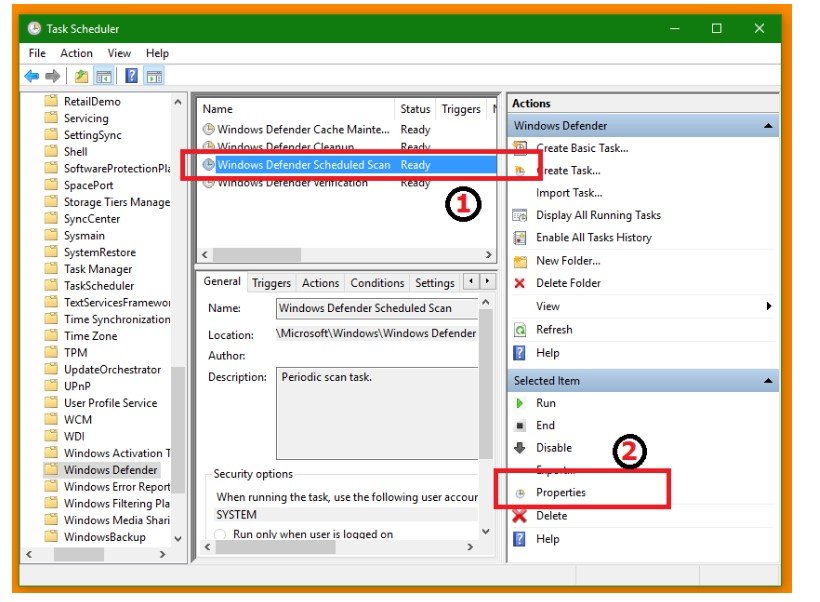 Once you click on Properties, a new window should open up

In this Windows head over to the "

Conditions

" tab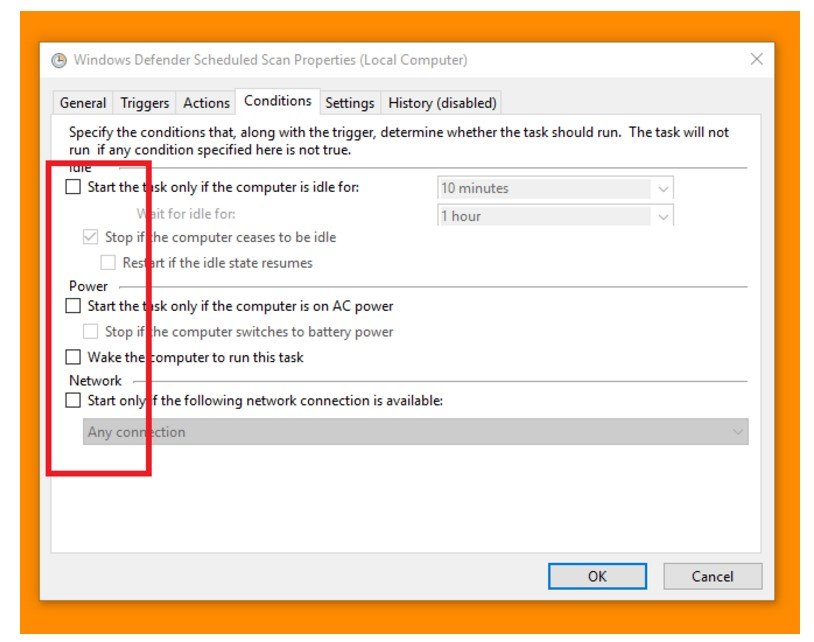 Mainly these settings specify the conditions that, along with the trigger, determine whether the task should run or not.
Just uncheck all the terms in that conditions tab, and it will prevent that task to run automatically.
Usually, only a single state named "Start the task only if the computer is on AC power" is ticked by the default so, just uncheck whatever ticked by default.
Alternatively, you can also disable the "Windows Defender Scheduled Scans" by right-clicking and select the "Disable" button in the task scheduler window. Note that this method isn't a highly recommended one and could land you in some trouble should you run into a malware sometime shortly. Use this as a last resort.
Editing Defenders Settings
If you try and look for the source of the "Antimalware Service Executable" you see by right clicking on it and opening the source location, it will lead you to a file named "MsMpEng.exe" which resides in the Windows Defender program files. This, dear Watson, is the root of all the problems. (Sherlocked? No? Moving right on…)
Now hypothetically speaking, say if Defender flags this file as a problem and keep on scanning it, it will lead to your computer acting laggy and slow.
What we can do to counter this situation is to add said file (MsMpEng.exe) in Defenders list of files that are safe i.e. do not require a scan.
Here's how:
Open Task Manager (Ctrl+Alt+Delete, if you forgot)

Look for our friend "Antimalware Service Executable.'

Right-click on it and click on "Open file location."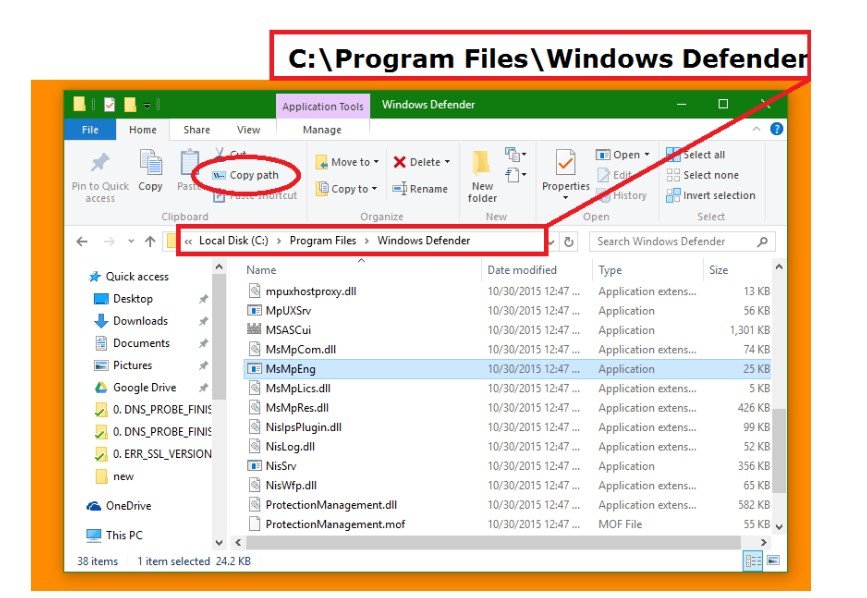 Once the file location is open, right-click on the directory and click on "Copy Path."
Now that we have the exact location of the file we need to go ahead and add it to Windows Defenders list of exceptions.
Open Windows Defender from the Control Panel or by using search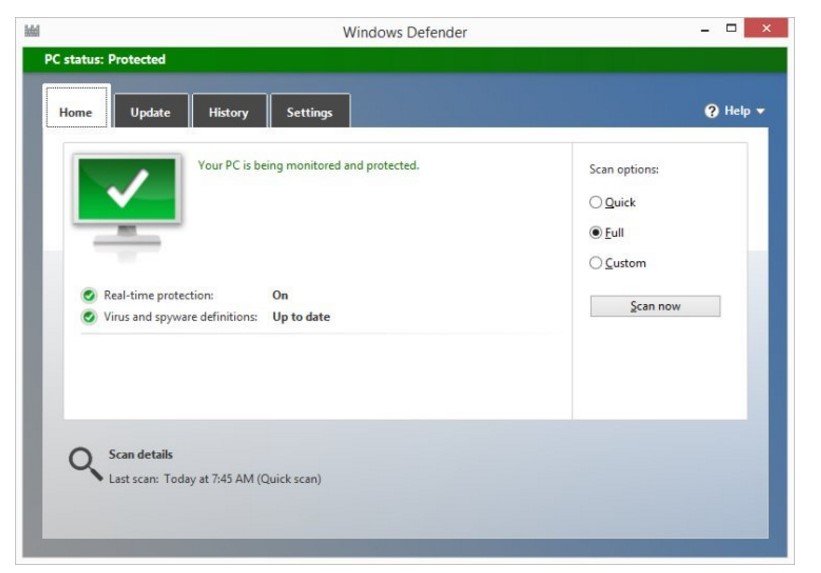 Under the

Settings

tab click on

Excluded Files and Locations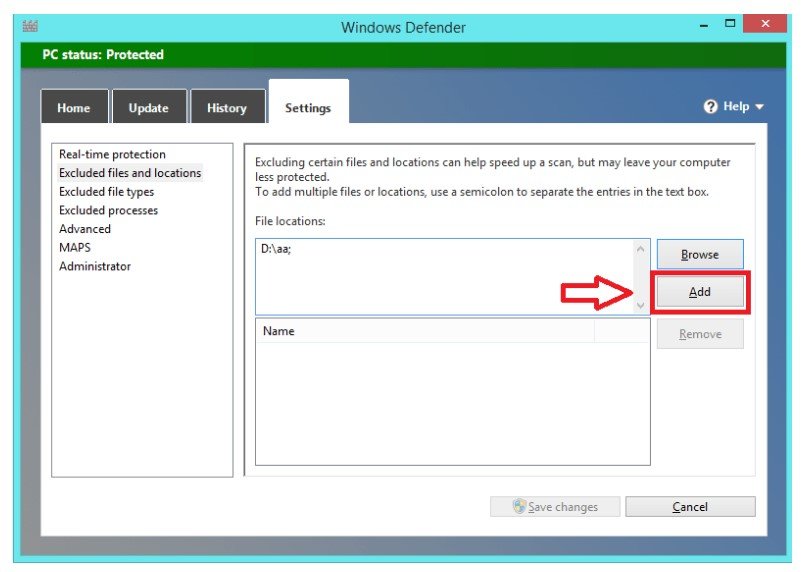 Now in the box that you see paste the directory of the directory we copied in the previous step.

Click on add and voila!
Disable Defender using REGEDIT
CAUTION: Use this step as an absolute last resort as this involves you editing directories. Now this process can get a bit haywire at times, and you may end up ruining your computer. So do proceed with caution.
If you're still here and can't figure out why the two previous methods didn't end up working it's mainly because Windows Defender has stopped working and thereby you're facing all these issues.
Let's get started:
Start by opening Run (Win+R)

Key in "Regedit" and hit okay to open up Windows Registry Editor

Follow this path:
HKEY_LOCAL_MACHINE\SOFTWARE\Policies\Microsoft\Windows Defender
Right-Click on the blank space and select New

Select "

Create the DWORD Key."

When it asks you to name you to make sure it's called "

DisableAntiSpyware."

Double click on the key you just created and set the value to one.
The above method should disable Windows Defender permanently and will mostly clear the issue you were facing.
Alternative for MsMpEng.exe Antimalware Service Executable Fix
Use a registry cleaner.
The chances are that a virus or a malware got to your registry and is causing it to glitch out. You can find n number of free to use registry cleaners online, which will help you clean up your registry at the click of a button.
Those are all the methods we currently know about on how to tackle the annoying MsMpEng.exe Antimalware Service Executable program running in the background and killing your computer. If you have any trouble fixing this error let us know in the comments section below and we shall get back to you as soon as possible!