Best Android Lock Screen
The lockscreen is literally the first thing you see on your Android, and needless to say there are some who are just fine with the way their lockscreen looks but for the people who are unwilling to compromise on their user experience here are the best android lock screen apps.
Best Android Lock Screen
Here's the list, find your favorite:
ACDisplay
Free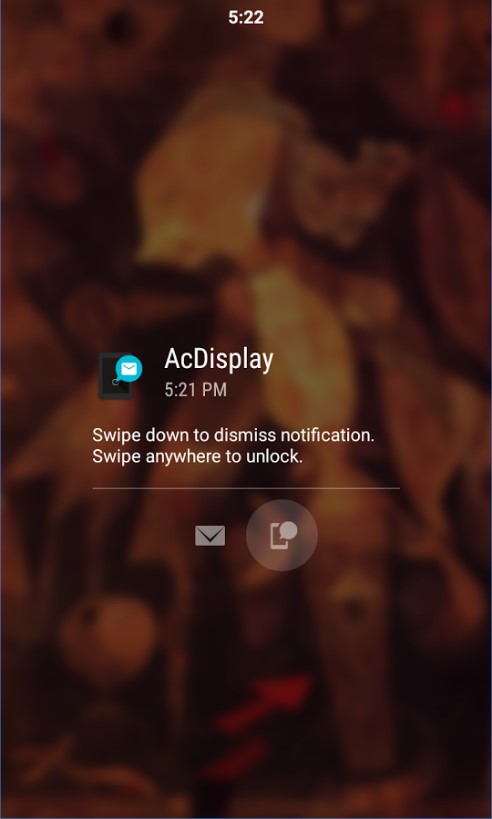 If you're looking for a simple minimalistic experience then look no further. ACDisplay isn't the flashy lockscreen that would blow your mind away, no it's quite literally the most minimalistic and best android lock screen ever made.
All you get is a simple background with the date and time, sounds boring doesn't it? Maybe it is, but the clutter free experience is something you should definitely try. You'd be surprised with the results, we sure were. Another thing to note about the ACDisplay is that it doesn't necessarily function as a lockscreen per say because at the moment there have been no inclusions of a locking function in the app. So if you're one of those people who start getting twitchy every time someone else so much as picks up their phone, steer clear, because this isn't the app for you.
---
Hi Locker
Free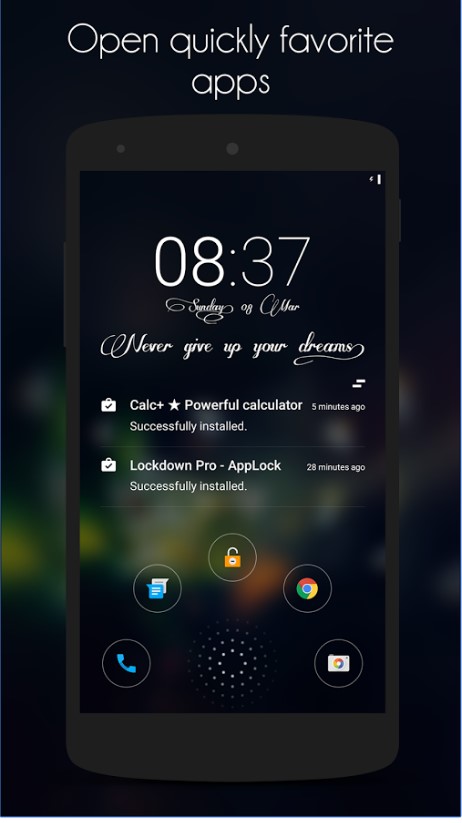 Hi Locker gives you the classic Android lockscreen in the skin of the current Lollipop style ones. You can choose from  three different ways to unlock your phone the classic way, which was to swipe in the direction of the lock icon to unlock, then there's the Lollipop lock screen wherein you'll have to swipe up to unlock and the iOS with the good old "swipe to unlock"
Hi Locker comes with various customization options which gives you complete control over the looks of your lockscreen, you can put in your name, weather, time whatever suits your fancy. Hi Locker also comes with support for fingerprint unlock which is something which hasn't quite developed on the whole third party lockscreen app scene, so that indeed comes as an added feature.
---
Start Lock Screen
Free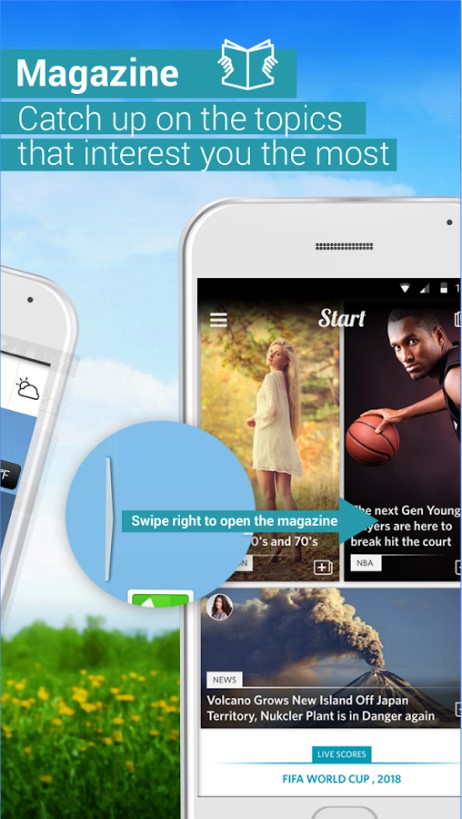 Start Lock Screen is an interesting pick here. What it really does is put everything you ever need right on your lock screen, so you won't have to open your phone to do anything at all. If you're someone who wants to quickly access your apps at a whim, then Start Lockscreen is definitely the app for you. Pull up the category you to access and the lockscreen will show you the apps under that specific category and you then you can tap the app to open it up pronto.
Everything here is customisable, from the categories that show up to the quick access apps, you can switch and change it up whichever way you like. Another thing that's commendable here is the UI, although it does look a wee bit cluttered, the lockscreen is very satisfying to use, the way the menus just glide across smooth as butter attributes to this app being one of the better lockscreens available.
---
LokLok
Free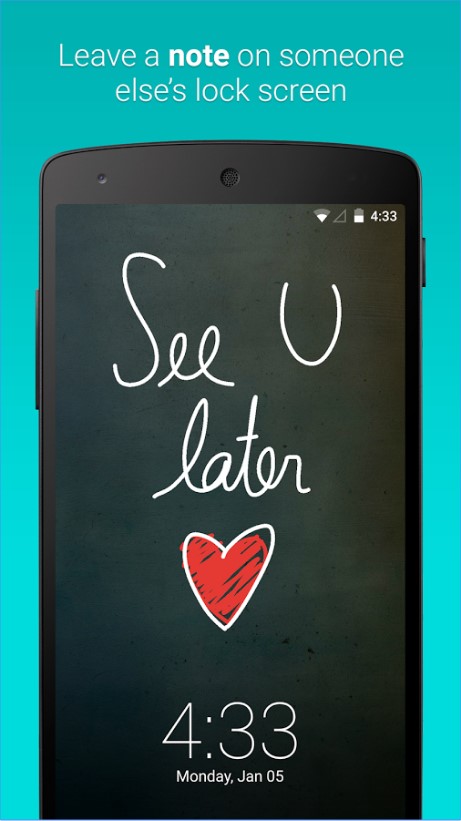 Now here's something fun. LokLok is in someways a "social lockscreen". The idea here is if you have a friend who uses LokLok as well you can straight up start talking to them, right from your lockscreen! Sound weird? It gets better. When we said talk to your friend, we didn't essentially mean talk to your friend, what LokLok does is let you draw on your lockscreen and send that masterpiece over to your friend's phone where it shows up on his/her lockscreen. Unusual yes, but this idea seems very cool and something you'll have to try out yourself to see if you like it or not.
All the sending and receiving images aside, LokLok is still a lockscreen and a pretty one too, but do be prepared to lose out on safety because the app is still in beta and the option of locking hasn't been included yet. This is an app you should try out not just because you can draw on it, wait who're we kidding? You should try it out just because YOU CAN FRIGGING DRAW ON IT.
---
Echo Notification Lockscreen
Free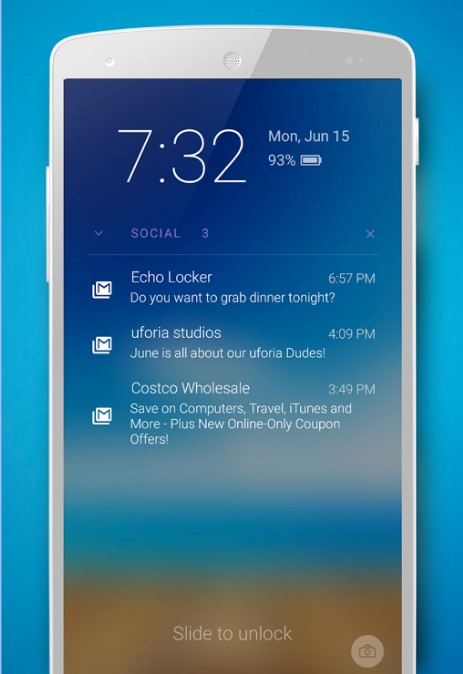 One of the prettiest lockscreens around, Echo Notification Lockscreen does what it's name suggests i.e prioritise notifications. This lockscreen categorises your notifications so that you always see what's more important, first. The two predefined categories are social and priority. You can list up your apps in the category you feel they belong in, and that's how they'll show up in the notifications.  The social apps get listed in the social category as and when you install the, but the thing here is that you can switch over whichever app to whichever category whenever you like. So suppose WhatsApp notifications are a priority to you, you can put in WhatsApp in the priority group and those notifications will show up first.
You can customise the lockscreen with some preinstalled wallpapers that come with the app and you always have the option to use your own pictures. This is again, hands down one of the prettiest and the best android lock screen apps available on the market.
---
NextNews lockscreen
Free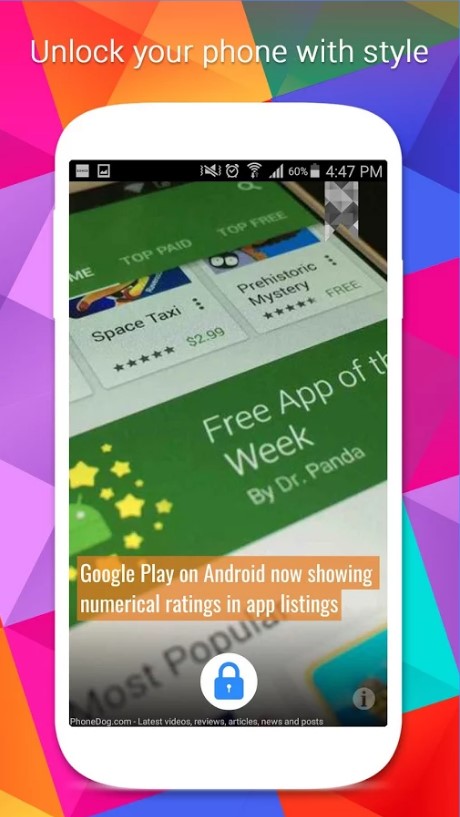 If staying up to date with the latest news from around the world is something that you're into, then NextNews might just be the best android lock screen for you. The idea here is simple, the dynamic lockscreen keeps changing to the latest news piece from time to time and you can swipe left or right to scroll between headlines. To read the article however, you'll have to long press the headline and that opens up the article you want to read. A decent idea which has been executed very well, NextNews is a lockscreen you'll enjoy using.
Do note that like LokLok, NextNews too is in its beta development stage and you may find a few bugs here or there, but they're not something to lose your head over. You can download the app from the Download below.
---
Locker Master
Free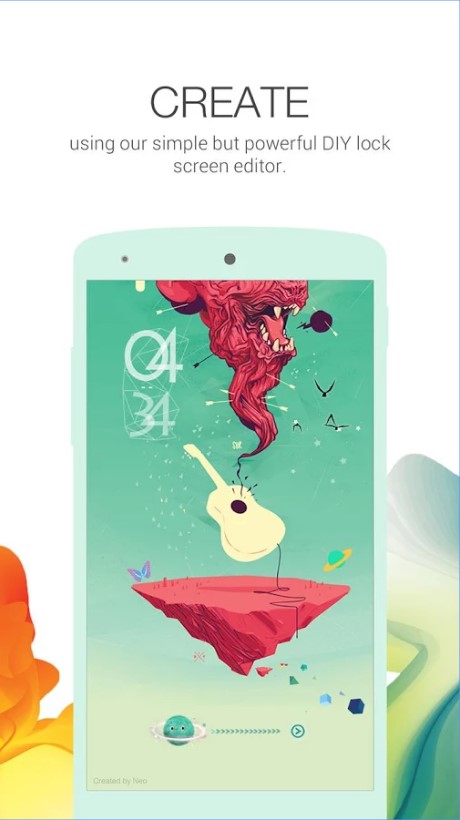 Another highly customisable lockscreen replacement is the Locker Master. What sets this particular lockscreen apart from the rest is that fact that it's completely DIY. Yeah you heard that right, you can customise everything, literally everything while using this lockscreen. The font, the design, the widgets, everything. The app comes with a bucket load of customization options available to you right from the start so that you can let your imagination run free at the word go.
If all that wasn't enough you get even more variety at the choice of locks you want. You can create different unique methods to create your own ways to unlock your phone.
---
Lock Screen- iPhone Lock
Free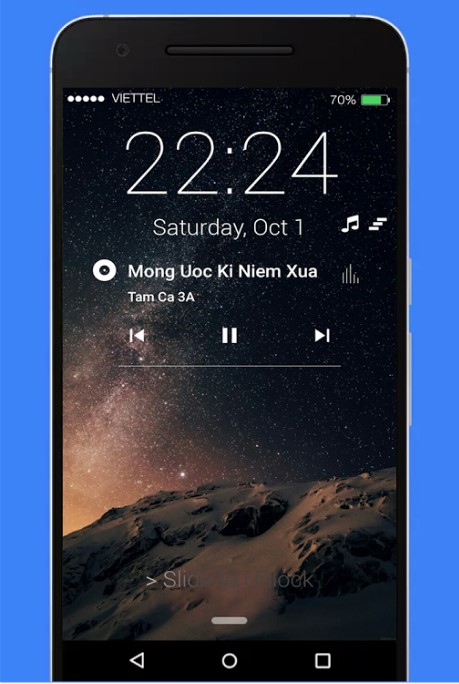 Switched over to Android recently? Miss your iPhone? What if we say you could get your Android to look like an iPhone? Well Lock Screen- iPhone Lock does exactly that, well partly because under the lockscreen your phone will still look and function like an Android but hey, it delivers what's promised and you do get the standard iOS experience.
This lockscreen replacement app actually works much better than most of the the other best android lock screen listed and available on the play store mainly because it runs more like an app that covers your home screen rather than an actual full fledged lock screen. Everything aside it still does look pretty and functions pretty effectively.
---
Semper
Free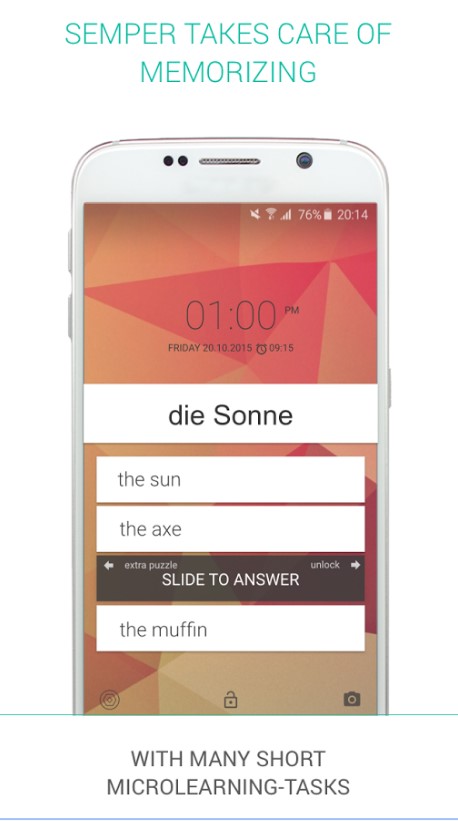 Studies show that an average person unlocks their third phone up to 80 times in a single day, now what if every single of those 80 times you unlock your phone, you were to learn something new? Sounds brilliant doesn't it? Well it is!  Semper is a lockscreen app that asks you a question everytime you try to unlock your phone. A simple question of course, we're not rocket scientist here! In this process of course you learn new things everytime you unlock your phone . Now does this mean you won't be able to unlock your phone if you don't know what 8×53 is? Well no, you can always skip the question and unlock your phone if you aren't in the mood for a little brainstorming.
All said and done the fact that this best android lock screen uses trivia questions to unlock your phone you can pretty much say that security here will be at lax. But if locking your phone doesn't really mean a lot to you, then this is definitely an app you should try.
---
ZUI Locker- Elegant Lock Screen
Free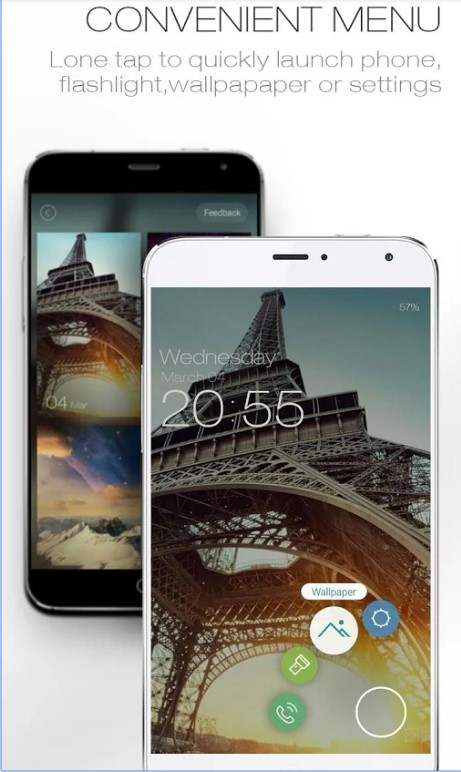 Well we saved the best for last, and believe us when we say best android lock screen, we mean best. An app doesn't simply get over 250,000+ five star ratings on the Play store for doing nothing. The app comes with literally thousands of themes which you can download and apply. Each theme changes the visual aspects dramatically, wallpaper, widget, font basically everything. Another cool feature including in the ZUI Locker- is the control panel, the same which features in nearly every Apple device out there. What you essentially get with the control panel is included functionality of being able to turn on/off wifif, Bluetooth, mobile data and whatever you please, right from your lock screen.
As said before ZUI Locker- Elegant Lock Screen is the best alternative lockscreen app you can find on the store and is definitely one you should try out if you're looking to change things up.
---
Think we missed out on your favorite lock screen? Let us know in the comments below!